Mad Max Fury Road trailer: all plot, all fire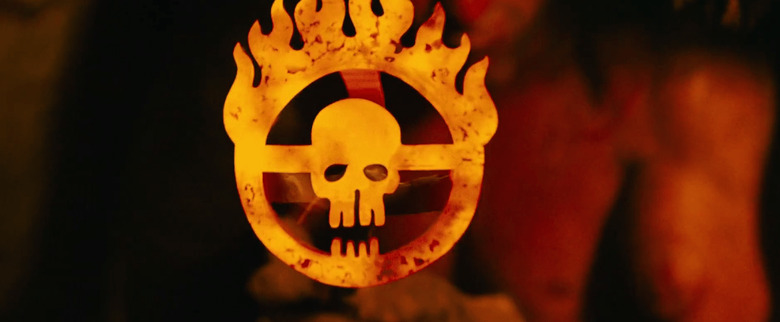 The most fiery of trailers has arrived for Mad Max: Fury Road. This movie is going to be all about death and destruction in the sand, coming in after the apocalypse that "damn near the death of us all," as the ringmaster would say. Here we get a good idea of the plot for this film, this reboot of the Mad Max saga. Here we see what we're fighting for. Here we see Max, and our heroes, who suggest that "we are not things" at the start.
This is nearly 3 minutes of fire. It's an orange and red movie, to be sure, completely covered in dust. Here we see Tom Hardy, Charlize Theron, Nicholas Hoult, Zoe Kravitz, Riley Keough, Hugh Keays-Byrne, and Rosie Huntington-Whiteley taken to the hell that is the future. This is post-massacre Australia, and it's hot.
Get ready for a flamethrower guitar at 1:50. Prepare yourself for that.
Just supposing you were wondering, this film will indeed be featuring "practical effects." It's been suggested by the films creators that 80% of the effects you'll be seeing in the film are practical effects or otherwise stunts, make-up, and practical sets. Hardware!
This is the first Mad Max film in 30 years. Mad Max: Beyond Thunderdome was released in 1985.
This is not a remake, nor is it strictly a reboot. Instead, you could potentially take the first film – Mad Max (1979), and place it before this one, with the actor playing Max changing and the wasteland staying – sort of – the same.
This film will be released to theaters on the 15th of May, 2015.
Above you'll see an expanding collection of moving .gif images from the trailer.