The Amazing Spider-Man 2 "Rise of Electro" trailer arrives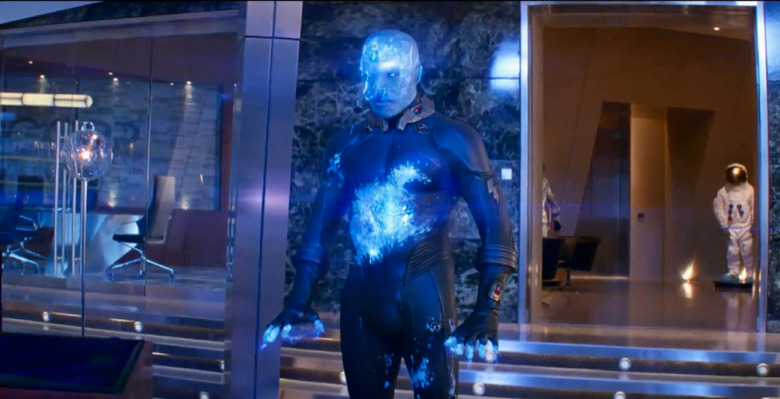 The latest in the growing line of trailers being released for The Amazing Spider-Man 2, "Rise of Electro" arrives with a solid look at Electro, Spiderman, and a city being simultaneously blown up and electrified. When pieced together with the previous trailers, it offers a tad wider look at the story in general, and is a solid teaser for the upcoming flick.
Sony released the trailer on its YouTube account yesterday, and with it is an amalgamation of movie clips totaling a touch over 3 minutes, more than double the length of the trailer that ushered in our look at Kraven the Hunter, released exactly one month ago.
Electro gets the prime villain spot in this trailer, though there are some additional looks at Oscorp Industries and a couple of flyby shots (and one lingering look) at the Green Goblin. The graphics in particular as phenomenal, and towards the end of the trailer, viewers get a mash-up of Peter Parker-esque humor and endless rays of Electro's rage throughout the city.
Both of these follow the full-length trailer released in December, which offered a general 2.5 minute look at the movie with just glimpses of the various characters. Rhino also makes an appearance in the first trailer. Just be advised — if you want the movie to be as new and fun as possible, watching all the trailers combined could give away a little more about the movie than some like.
VIA: Geekosystem