The 2020 Volvo V60 and XC60 Polestar Engineered are feistier hybrids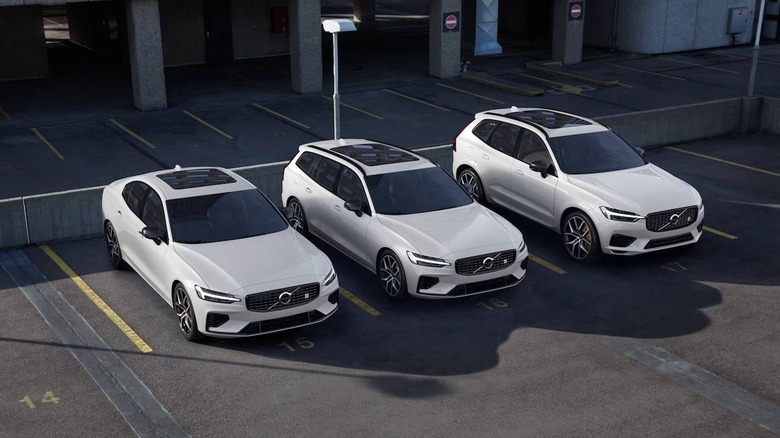 Polestar may be busy working on its Polestar 2 electric sedan, but that hasn't stopped it rubbing some magic onto the new Volvo V60 and XC60 for a hybrid performance upgrade. Following on from the 2019 Volvo S60 Polestar Engineered, the new hybrid wagon and SUV will each get 415 horsepower to play with.
That's courtesy of Volvo's T8 Twin Engine Plug-in Hybrid drivetrain. Polestar has massaged the software, bringing in the torque faster and pushing extra power to the rear wheels. The result is not only that 415 hp but 494 lb-ft of torque.
It's a fairly conservative increase over the regular T8 drivetrain – which delivers 400 horsepower and 472 lb-ft of torque – but what's more noticeable are the rest of the changes made. Öhlins suspension technology has been implemented, for example, with a new front strut bar to make the cars stiffer.
New six-piston brake calipers have been paired with lightweight forged alloy wheels, with a unique design for the Polestar Engineered cars. They're also finished in gold, so that they look as good as they grip. Throttle response has been sharpened.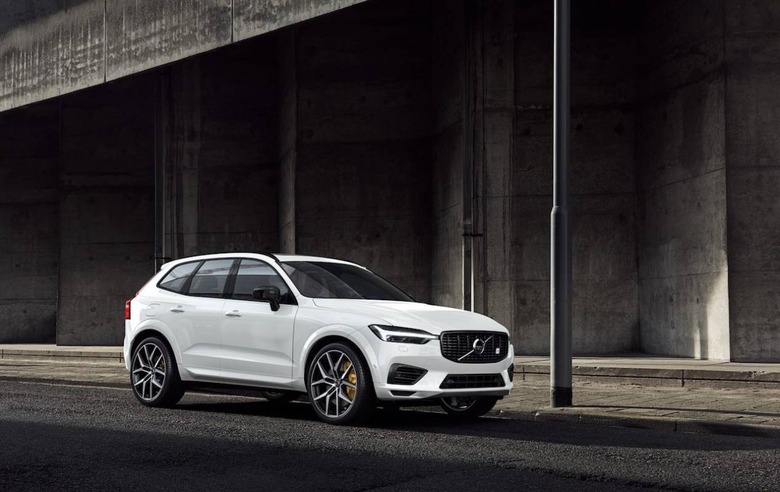 The result, as we found behind the wheel of the S60 Polestar Engineered, is a more eager, aggressive car. It looks the part, too, with a high-gloss black grille, wheel arch extensions, and integrated black chrome tail pipes. Subtle Polestar Engineered badging is there as a giveaway for those in-the-know.
Inside, gold seatbelts hold you into Nappa leather and open-grid textile upholstery. There's a leather sports steering wheel and matching gear shifter, along with a charcoal color scheme dashboard with metal mesh aluminum trim. Volvo's usual Sensus infotainment touchscreen dominates the center console.
The change we're most happy about, though, will be around availability. The Polestar Engineered S60 sold out in under an hour, Volvo points out, though fails to mention that it only had twenty of the cars for the US market last year. It also only offered the S60 Polestar variant through its Care by Volvo subscription scheme, at a not-inconsiderable $1,100 per month. That included not only the car, but insurance, servicing, and other incidental fees.
This time around, the new Polestar-fettled cars will be more broadly available. They won't just be offered under the Care by Volvo scheme, and there should be more of them, too. Final pricing hasn't been confirmed, but the 2020 Volvo V60 Polestar Engineered and the 2020 Volvo XC60 Polestar Engineered will go on sale in summer 2019.