The 2018 Lexus LS 500h plays hide the hybrid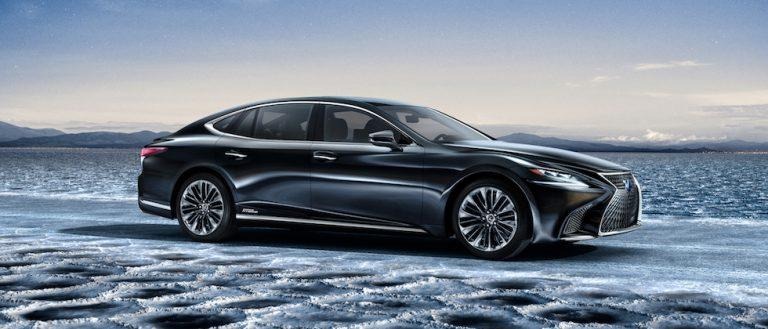 Lexus already wowed us back in Detroit with the reveal of its all-new LS flagship sedan; now it's the turn of the 2018 LS 500h hybrid to steal the show. Launched today at the Geneva Motor Show, the new sedan picks up Lexus' torch of big, luxury cars with electrified powertrains. In this case, it's the combination of a 3.5-liter V6 gas engine and a pair of electric motors.
Together, they're sufficient for 354 HP. That means a 0-60 mph time of 5.4 seconds, somewhat less than the 4.5 second time the regular LS 500 manages with its 3.5-liter twin-turbocharged V6. Still, you've got the cleverness of Lexus' Multi Stage Hybrid System to consider.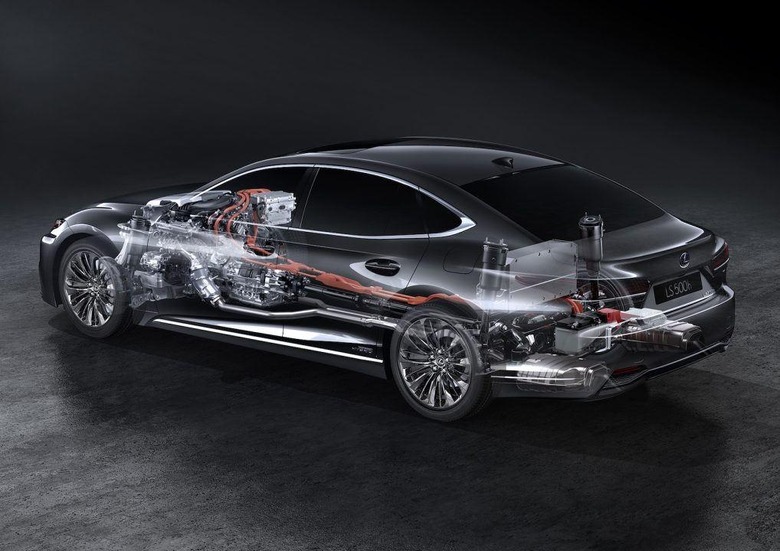 As we've already seen in the LC 500h coupe, that puts a four-stage shifting device into the engine, immediately behind the power split device and on the same axis as the engine crankshaft. It's what gives the LS 500h the feel of a regular transmission, thanks to a simulated shift control that mimics a 10-speed gearbox. The result, Lexus promises, is an absence of CVT "rubber band" feel, which many hybrids can suffer from.
Rather than forcing the driver to manually switch between drive modes, meanwhile, the shifting device has its own AI. That tracks things like acceleration, deceleration, and lateral G, and adjusts gear shift patterns according to what it sees of the driving style and road conditions. A manual mode allows the driver to take charge with paddle shifters – a first for a Lexus hybrid.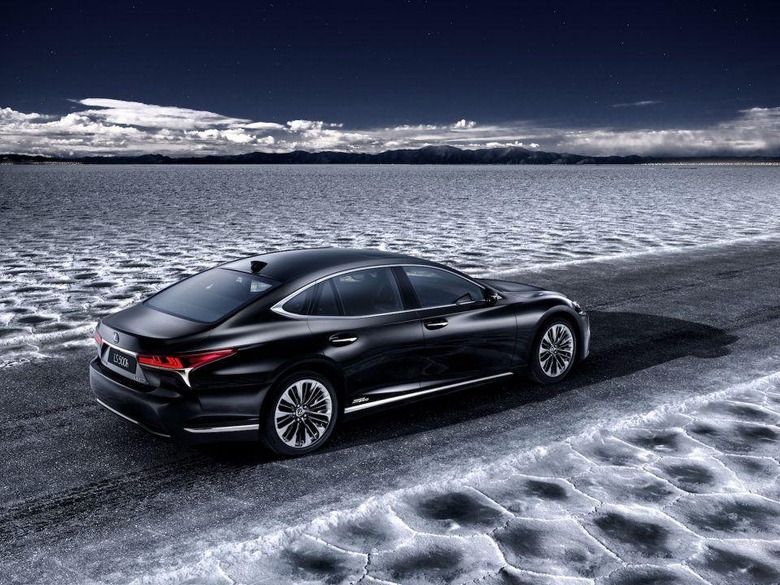 The comparisons between the LS and the LC don't stop there. Both are built on the new Lexus Global Architecture – Luxury (GA-L) platform, which the automaker says has been designed with spirited driving in mind. Lexus Dynamic Handling is onboard to control brake, steering, and stability settings. Space has been freed up by a new battery design, with Lexus switching to li-ion from the nickel-metal hydride of the old LS 600h. That's smaller, but has higher power-density. Lexus isn't talking about actual economy figures yet, but says the new LS 500h should best its predecessor there, too.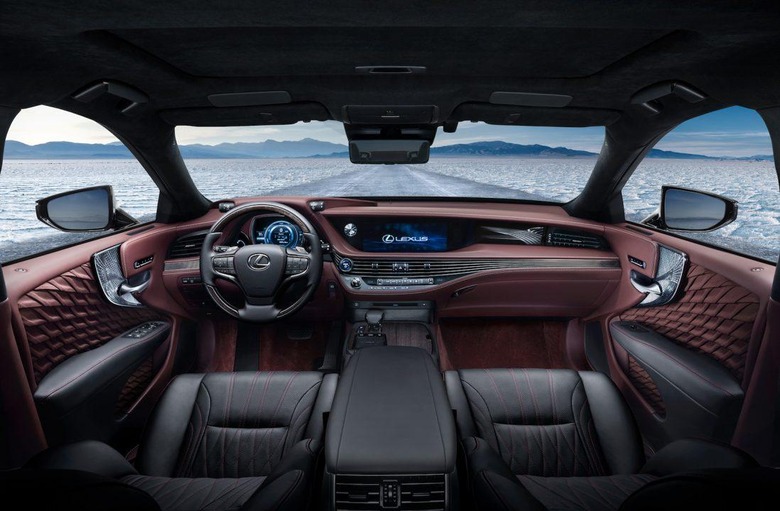 NOW READ: 2018 Lexus LC 500h first-drive
Inside, the higher quality cabin we saw in Detroit has been carried over. That means laser-cut wood, different layered grains, and inset metal strips, along with hand-pleated door trims and artisan glass. Front and rear seats get heating, cooling, and massage, while there's an optional rear seat package that adds an extending-leg ottoman. Lexus is making the most of the new car's extended legroom: its 123-inch wheelbase is actually 1.3-inches longer than that of the old LS 600h L.
No word on pricing at this stage, but the 2018 Lexus LS 500h will go on sale later this year.