2018 Lexus LS 500 adds twin-turbo power to luxury flagship sedan in Detroit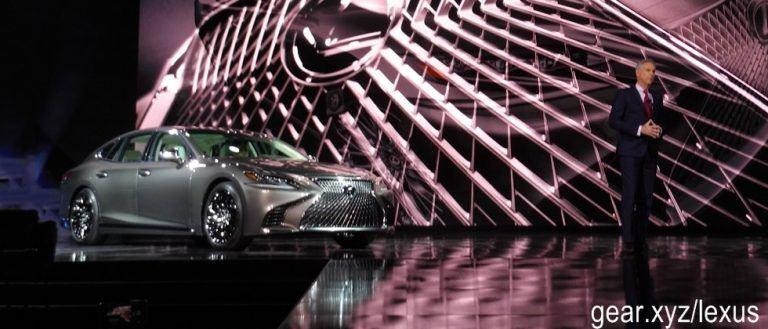 Is the world ready for a twin-turbo Lexus LS? It really doesn't matter, because that's what we're getting with the redesigned 2018 edition of the brand's flagship luxury sedan. After flirting with turbo technology just a few short years ago in the entry-level Lexus NX crossover, the automaker loses its past reluctance to dance with forced induction by making a bold statement under the hood of its premier model.
The 2018 Lexus LS 500 provides drivers with 415 horsepower from its twin-turbocharged 3.5-liter V6. Also capable of producing 442 lb-ft of torque, this engine is matched with an also-new 10-speed automatic transmission, which in rear-wheel drive models enables a 0-60-mph sprint of 4.5 seconds.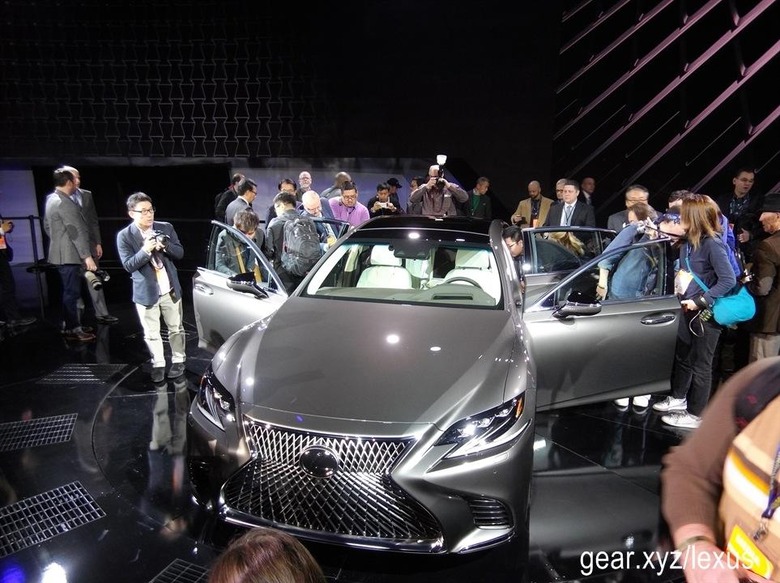 Aiding and abetting the LS in the performance department is a move to 'add lightnesss' in the form of aluminum and high-strength steel. Using the same platform as the bold LC 500 coupe, the Lexus LS slices 200 lbs off of its frame compared to the previous-generation car, despite riding on a longer wheelbase and offering a wider stance. Lexus claims that the weight reduction also helps the car feel more nimble, which would be an improvement over the more conservative handling found in the older, V8-powered LS.
Engineering wasn't the only focus for Lexus when re-casting its flagship. The 2018 LS also benefits from a styling switch that dials down the divisive hexagonal grille shape that dominates the brand's line-up in favor of a front fascia that remains distinct, yet doesn't come across as brash.
Inside, the LS sedan further refines the high end materials that have become a trademark for the model, although the vehicle's infotainment system continues to rely on a touchpad (with handwriting recognition) rather than a dial or buttons, which indicates it may not be much of an improvement over the current finicky setup.
Other notable gear available with the 2017 Lexus LS: shiatsu massage seats, active noise cancellation, a '3D' Mark Levinson stereo system, and an enormous 24-inch color head-up display. It will be interesting to experience the latter in the real world, as a projection of that size offers significant potential to introduce augmented reality into an automotive setting.