The 128GB Galaxy Note 5 Samsung forgot to mention [UPDATE]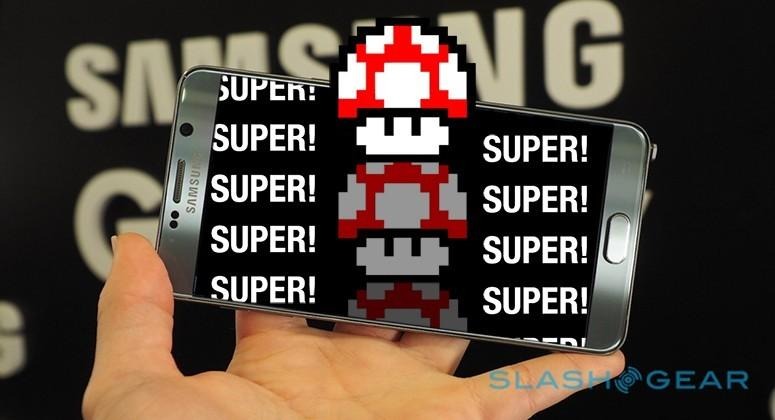 The largest of the Galaxy Note 5 models with 128GB of internal storage appeared to be missing from initial release information earlier today. Samsung's listings for each individual model of the device through their pre-order portal tells a different story. What Samsung's pre-order portal suggests is that not only IS there a 128GB model, it's being prepared for all four of the top mobile data carriers in the United States. This should quench some of the thirst heavy-duty users were speaking of earlier today when only the smaller two internal storage sizes were revealed: 32 and 64GB.
UPDATE: According to a Samsung representative, the Galaxy Note 5 and Galaxy S6 edge+ "are only available in 32GB and 64GB models." Whether or not that means they'll be available in a 128GB edition in the future, we do not know.
Based on past pricing schedules for Galaxy Note devices, we can fairly safely assume that this model will cost around $100 more than the next most expensive model. That means getting rather close to a thousand dollars off-contract. The Galaxy S6 edge+ version of the device with a 128GB internal storage size should easily bust the $1k mark – but we'll have to wait and see.
You can see the rest of the pricing scale in our first Galaxy Note 5 release dates and pricing feature guide.
NOTE: At this time we're still awaiting word from Samsung and each of these major carriers on whether or not this device will actually be released. The screenshots you see above come from Samsung's pre-order listings on Samsung's homepage.
A larger internal storage size is necessary in power users' minds if not in reality now, especially since the newest Galaxy Note device has no microSD card slot. This is the first time the device line has had a smartphone without said slot, reducing the potential for storage by about half.
Have a peek at our Galaxy Note 5 hands-on to see more on what this device is all about, and stick around our Galaxy Note 5 tag portal for our big review of the device in short order.