Texas Instruments Blaze is OMAP4 dev device: lands mid-2010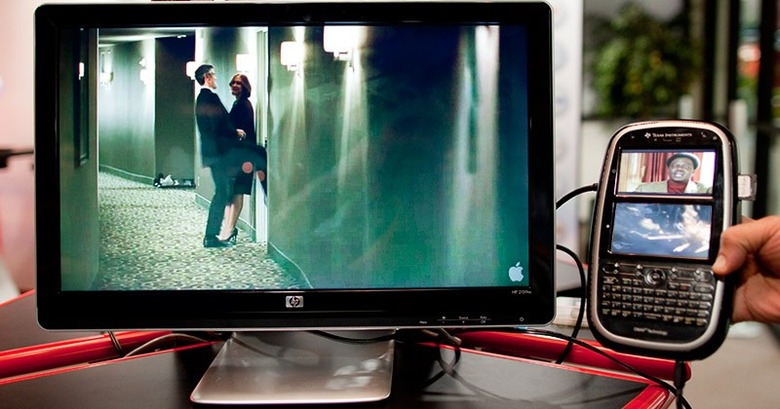 Remember Texas Instruments' OMAP4 development device, which we exclusively showed you earlier this month?  The company have gone OMAP4 crazy today at Mobile World Congress 2010 today, officially launching the HD-capable chipset together with confirming that it will support Flash player 10.1.  They've also officially named the dev-device, which will go on sale to particularly devoted coders as the Blaze.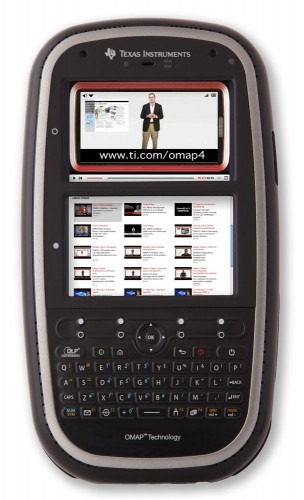 The OMAP4 is based on an ARM Cortex-A9 SMP chipset, which can be used for dual-screen browsing or – a first – running Android on dual displays.  It's paired with the recently-announced TI WiLink 7.0, a combo chip integrating WiFi, Bluetooth 3.0, FM and GPS.
As for Blaze, the dual-display device – which also packs an integrated pico-projector and HDMI output – will arrive in mid-2010, though TI aren't publicly confirming the price as yet.  Don't expect to see it in your local phone shop, though; we'll have to wait for an ambitious OEM to slap the OMAP4 into a production device first.