Test-driving OnStar 4G LTE: Geek-heaven or Gimmick?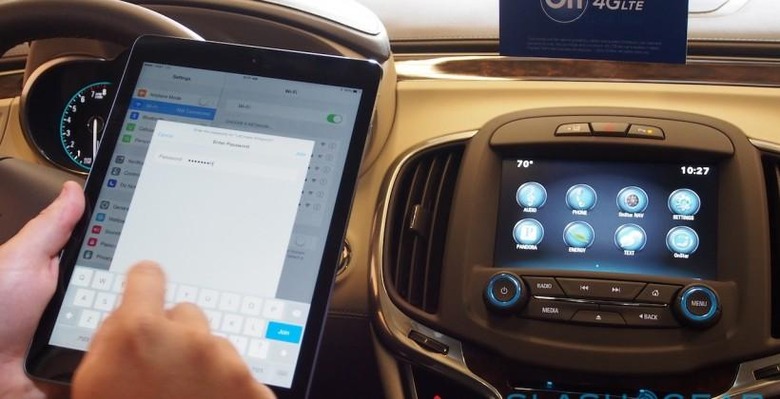 GM has been talking about baking 4G LTE into its cars for some time, but the first examples are just now rolling off the production line and into dealerships. Upgrading OnStar with a 100x faster data connection, it adds support for mobile hotspot sharing, remote control by smartphone and smartwatch, and third-party apps and services. I jumped into some of the first Buick LaCrosse and Regal cars off the line with 4G to see if it's a must-have or a gimmick.
Buick's range will be the first to get OnStar 4G LTE, though eventually GM will have more than thirty cars with the wireless hotspot technology. That might ostensibly seem a strange choice to lead the 4G charge, though GM argues that Buick has come some considerable way from the doughy, bloated models many still associate the name with. It now outsells Acura, Audi, Infiniti, and Lincoln in North America, in fact.
Four out of the five Buick cars will get 4G as standard, the LaCrosse, Regal, Verana, and Encore. As well as getting the infotainment system itself online, including downloadable apps for streaming, maintenance alerts, and other uses, the LTE can be shared to up to seven devices via WiFi, such as an iPad or PS Vita.
Meanwhile, every 2015 Buick will get Siri Eyes-Free and Text Message Alerts, the latter allowing preset SMS like "Running late" to be triggered from the dashboard.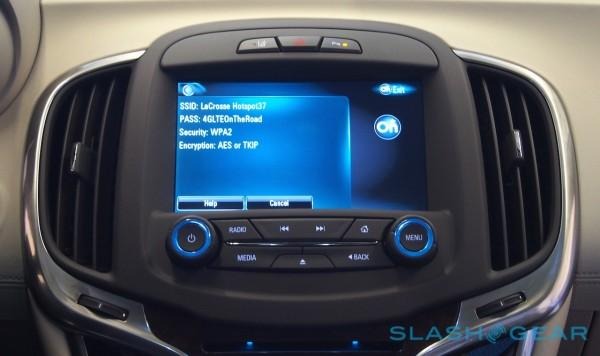 In practice, it's all well integrated with the car's existing infotainment. A new WiFi Settings page on the central touchscreen shows network SSID and password, both of which can be changed either from the OnStar smartphone app or by hitting the blue OnStar button and asking an agent to do that for you. You can summon up that menu itself by navigating through the touch UI or by asking for "WiFi Settings" after pressing the voice control key.
The data connection automatically starts up when the car is switched on; it'll stay running after you shut the engine off, cutting out after a short period, or you can hold down the engine-start button for ten seconds and put the car in "Accessory Mode" for longer runtimes. Range outside the vehicle is quoted at up to around 50 feet, though will vary by model. [Update: corrected quoted WiFi range]
What there isn't, currently, is any sort of signal status indicator; GM tells me it's working on adding that in with a future firmware update. It could also do with a reset button, since right now if the connectivity crashes you need to stop, turn the engine off, and wait a minute before starting up again.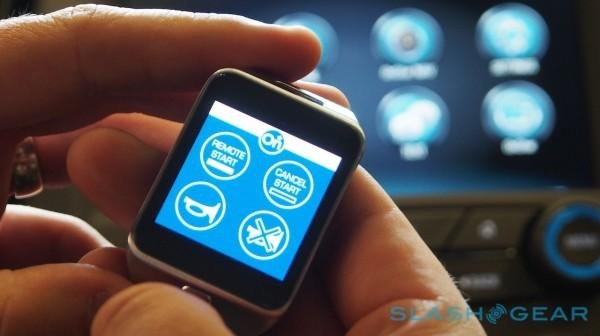 On the road, it worked well. Being able to stream Netflix, watch Twitch game streams, hold video calls over FaceTime, Skype, or Hangouts, and all at highway speeds is impressive, and the OnStar system's bigger, more powerful MIMO antenna than you'd find in an average smartphone or tablet adds up to a stronger signal speed, too. Side by side with an AT&T device, the car's connection was significantly faster.
Unfortunately the limits of the technology – or, perhaps, the network – started to show themselves when we parked up. Buick wanted to run video conferences with GM execs back at their head office in Detroit, using Google Hangouts on a range of tablets and smartphones as we sat in the back, like fancy executives or annoying children.
With no signal meter it's impossible to know what caused the streams to keep cutting out, AT&T's network or perhaps even the sheer number of cars with hotspots active in a relatively small area, but the system could do with more diagnostics and perhaps ways to better control which devices are active and how much of the available bandwidth they're using.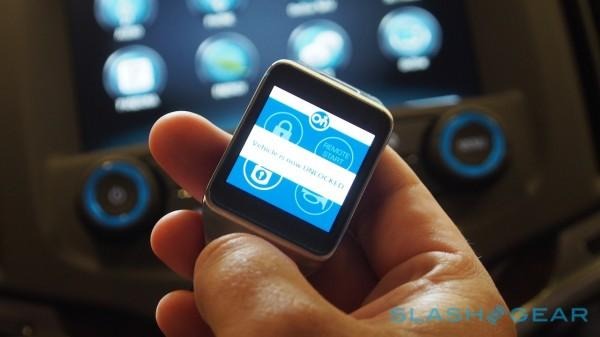 All that connectivity comes at a price, though how much you pay will depend on whether you're an OnStar user or an AT&T subscriber. It's simplest if you have an AT&T phone or tablet already, where for $10 per month the car can be added to a Mobile Share plan and thus dip into the combined data allowance bucket.
If you're not, $10 gets 200MB per month, $20 gets 1GB, $30 gets 3GB, and $50 gets 5GB. OnStar subscribers get a discount on the entry-level tariffs, at $5 and $15 for 200MB or 1GB respectively.

Finally, there are options for the commitment-shy. $5 gets 250MB to use in a single day, for instance, while $200 (or $150 for OnStar subscribers) gets 10GB to use over the course of a year. If you want to know what's left in your bundle you need to speak to an OnStar agent or, if you've added the car to a Mobile Share plan, someone at AT&T.

GM has been baking OnStar cellular connections into cars since 2006, though until now its been 2G-only. One of the benefits of jumping straight to LTE is the newly-added support for simultaneous voice and data connections, which will mean remote technicians will not only be able to discuss car issues with the driver, but pull out the diagnostic information at the same time.
It'll also pay dividends when Android Auto and Apple CarPlay begins to roll out later in the year. While both Apple and Google's infotainment systems effectively sit on top of the standard-fit system, iPhones and Android handsets will of course be able to connect to the car's underlying 4G connection and take advantage of the stronger antenna.
That's not the only advanced tech GM is looking to embrace. The company is working on a smartwatch app – currently working on Samsung's Tizen-powered Gear 2, but I'm told all wearable platforms are being considered – from which the car can be remotely locked and unlocked, the horn sounded, and the engine switched on, all from the wrist.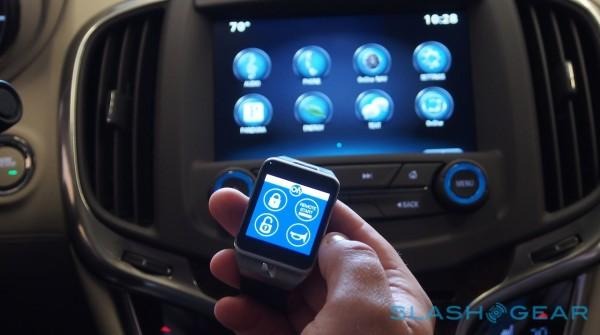 There's also a smartphone app, RemoteLink, which supports the same features as well as showing stats like fuel level, engine efficiency, and diagnostics.
Connected by OnStar will undoubtedly experience teething pains. Patience for glitches on the dashboard is considerably shorter than recalcitrant phones or tablets: drivers want their cars to be predictable, do what they promise to do, and not demand nursemaiding. GM is putting tech trainers into dealerships to try to bring up the level of understanding at the point of sale, but there's still going to be a challenge educating drivers as to the benefits – and the limits – of the system.
Nonetheless, GM deserves some credit for jumping in with both feet. "It's not a science project," chief infotainment officer Phil Abram insisted. "We're not putting it in one model and sticking our toe in the water." That means it's certainly on track to be ubiquitous: the choice won't be "do I tick the LTE radio option or not?" but instead "should I pay for service?" That's down to the strengths and limits of AT&T's LTE network, and how much value you place on traveling in your own bubble of connectivity.
Curious about what Connected by OnStar apps you might be running on your dashboard? We've got you covered!