Tesla's Model 3 will sire an affordable EV range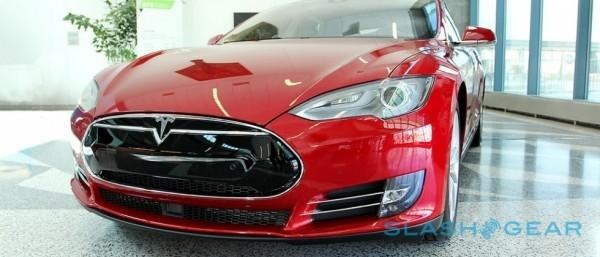 Tesla's new Model 3 EV will spawn a new sedan and crossover, the company has confirmed, as it readies its defenses against car industry stalwarts. The Model 3, expected to hit roads in 2017, will be the first car to use Tesla's third-generation platform, intended to be more affordable than the current second-gen platform that the existing Model S is based upon.
Tesla chief technical officer JB Straubel discussed the follow-ups to the Model S at the the EIA Energy Conference in Washington D.C. today. While Straubel's confirmation that Tesla is planning for cars "beyond" the Model 3 doesn't really come much as a surprise, the exec nonetheless did begin to touch on how the firm might achieve founder Elon Musk's ambitious sales goals.
In fact, Musk has said before that he expects Tesla to be shipping half a million cars by the end of the decade.
According to Straubel, the Model 3 platform will spawn both a sedan and a crossover. Tesla has the Model X crossover in the pipeline, its distinctive SUV with gullwing doors that's expected to begin trickling out to preorder customers at the end of the year, but that's based on the Model S architecture.
The Model 3 is set to have roughly 200 miles of range from a full charge, and be around 20-percent smaller than the Model S. The biggest difference will be in price, however: at an estimated $35,000 pre-subsidies, it's roughly half the cost of the bigger car, even in entry-level Model S 70D form.
That could mean a cheaper compact-crossover underneath the Model X, while Musk has also teased an EV truck on more than one occasion in the past, too.
At the same time, Tesla is counting on lithium-ion batteries becoming more affordable, something its own Gigafactory production facility should assist with.
SOURCE WSJ