Tesla's cheapest car could be its weirdest-looking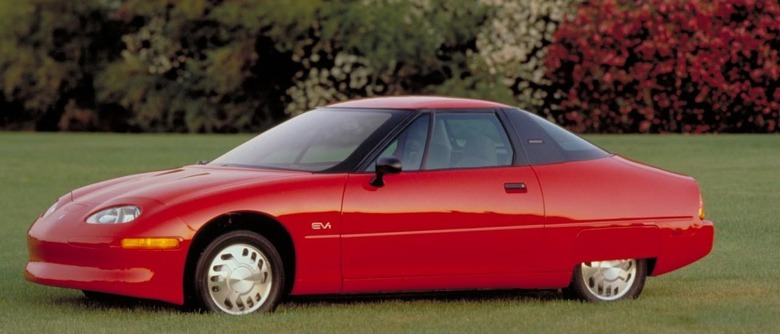 Tesla's upcoming Model 3 isn't just expected to be surprisingly affordable, it's also set to be astonishingly slippery, if new leaks are anything to go by. The entry-level EV in Tesla's range is set to go on sale in two years time, but with the final design not set to be revealed until March next year, speculation is rife about what it could look like.
If the newest batch of insider chatter is anything to go by, the answer could be "quite unusual indeed." A source speaking to Electrek claims that Tesla's engineering team and designers are chasing an astonishingly low sub-0.20 drag coefficient for the new car.
Drag coefficient is effectively the measure of how slippery a vehicle is at pushing through the air: lower means less resistance, and in an EV that means less battery consumption. The Model S has an impressive cd of 0.24, but so far the only vehicles managing to slip under the 0.20 barrier are General Motors' EV1, shown above, and the Volkswagen XL1, below.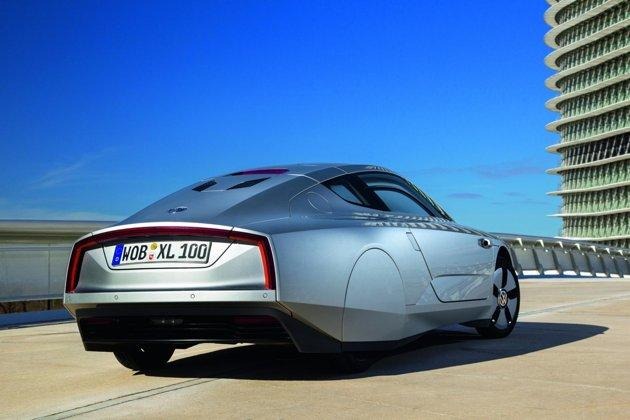 Both cars have some conspicuous similarities, like a smooth, tapering trunk, and covers for the rear wheels. That "space-age tadpole" look is certainly eye-catching, but whether it fits the Tesla design language is questionable.
So, according to the tipster, Tesla has been chasing other methods to keep drag down. That includes lower-resistance tires on more aerodynamically-considered wheels – and yes, covers have apparently been discussed – along with more efficient airflow across the covered underbody.
A fared-in single windshield wiper is also being developed, and in an ideal world Tesla would do away with physical side mirrors and replace them with cameras, if only it can get the NHTSA and other regulators to agree.
A new cooling system which uses the underside of the car as a vast heatsink has also been suggested.
If Tesla's combined efforts succeed, it could mean more range from a smaller number of batteries: important if Musk's promises of around 200 miles of travel and a roughly $35k sticker price are to be delivered on.
SOURCE Electrek