Volkswagen XL1 Production Model Unveiled At Geneva Motor Show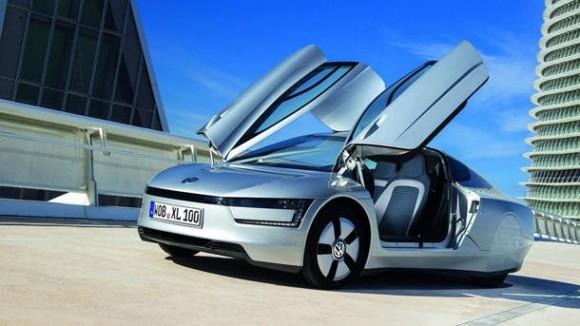 The concept of the Volkswagen XL1 dates back to 2002, but the final production model of the car has been unveiled at the Geneva Motor Show. What makes this piece of automotive engineering so incredible is that it's powered by a diesel hybrid engine that Volkswagen claims can get 261 miles per gallon.
The XL1 is a two-seater, and located in the back is a 48 horsepower, two-cylinder diesel engine connected to an electric system that you can plug in to charge. Volkswagen claims that the XL1 can do 100mph and can go from 0-60 in about 12 seconds, which obviously isn't anything to be proud of from a gearhead's perspective, but if you're getting over 250 miles per gallon, everything else just seems insignificant.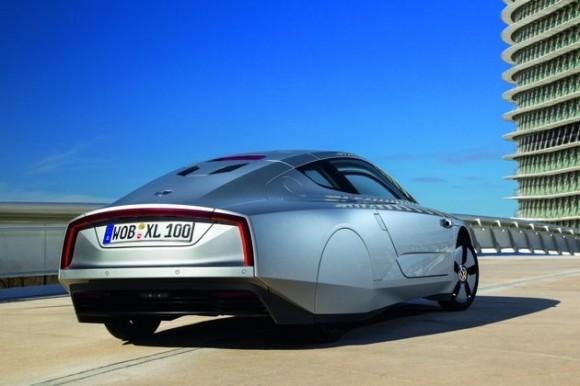 The engine is connected to a 7-speed transmission, as well as a 5.5 kWh lithium-ion battery. In total, the car weighs just 1,752 lbs., which is about half the weight of a typical American midsize sedan. On electricity alone, the XL1 can travel 31 miles before needing a juice boost, while a single gallon of disel fuel can last over 250 miles.
However, here comes the bad news. Volkswagen will only be making 250 XL1s for now, but there's always the possibility of ramping up production if sales go well. However, you'll have to lay down over 100,000 euros ($130,000 USD) before you can drive one home. Then again, it's not the prettiest car in the word, but the Lambo doors sure do look pretty.
[via Wired]