Tesla Weekend Social is Cars and Coffee for the EV set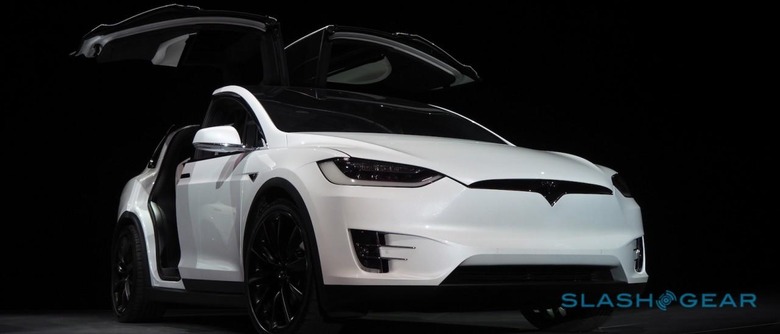 Tesla ownership has always been fairly exclusive, but now the electric car company is starting up an official club of sorts, with a series of weekend gatherings. The Tesla Weekend Social is, owners were informed via email this week, a new series of events intended to bring drivers of the Model S and Model X together with product specialists from the company.
There, they'll be able to discuss what makes Tesla special, kicking off initially with Summon, the subset feature of Autopilot that allows the EVs to automatically drive – with nobody behind the wheel – from your garage to your front door to pick you up.
"Over a light breakfast," the emailed invite reads, "you'll have the opportunity to engage with Tesla product experts, learn more about the latest product features and speak with fellow owner enthusiasts."
Initially, four dates are being offered – Saturday, April 16th; Sunday, April 17th; Saturday, April 30th; and Sunday, May 1st – and events are taking place across the US.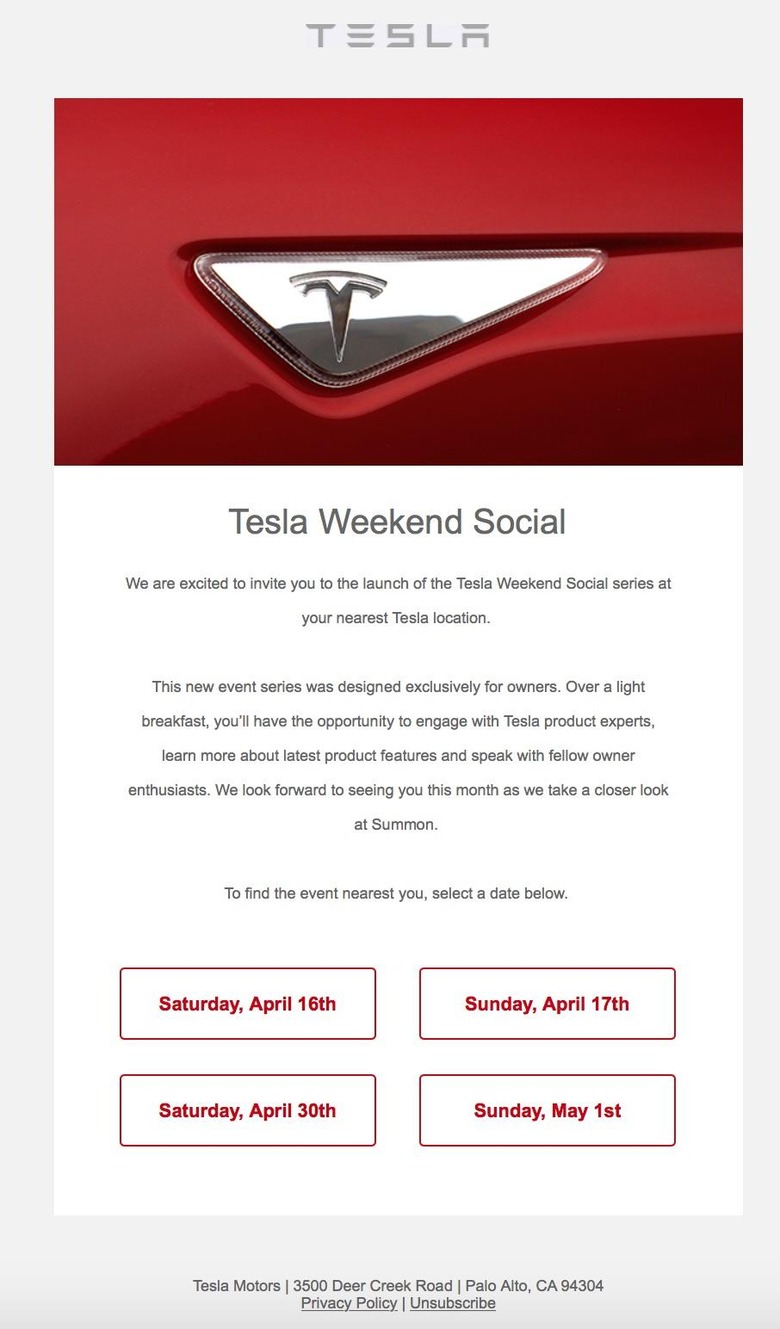 Though Tesla hasn't been shy about involving owners in previous events, with both the Model X and Model 3 reveals each including several hundred existing fans of the firm, the Weekend Social is shaping up to be a far broader affair. It's unclear how many of the events Tesla has in mind to run, something that will presumably depend on how well received the first are, but it's one of the biggest drives for engagement we've seen from the company to-date.
It also comes at a time when there's plenty going on in Tesla-land, and the potential for plenty of questions. The Model 3, set to be the company's most affordable electric car, went up for pre-order at the very end of March, with hundreds of thousands of people across the world coughing up a $1,000 reservation deposit – albeit fully refundable should they later change their mind – to secure one of the cars from its late-2017 release.
NOW READ: What it's like to ride the Tesla Model 3
Though answering questions will be one aspect of the meet-and-greets, it'll also be a good opportunity for owners of older cars to see the latest models. With so few Model X on the road, and many dealerships still yet to have showroom examples of the SUV, that could encourage some of those still on the fence about upgrading to go ahead and place an order.
VIA Electrek
SOURCE Tesla Motors Club
[gallerybanner p="434314"]