Tesla 'TTunes' music service hinted in software update, but Musk claims joke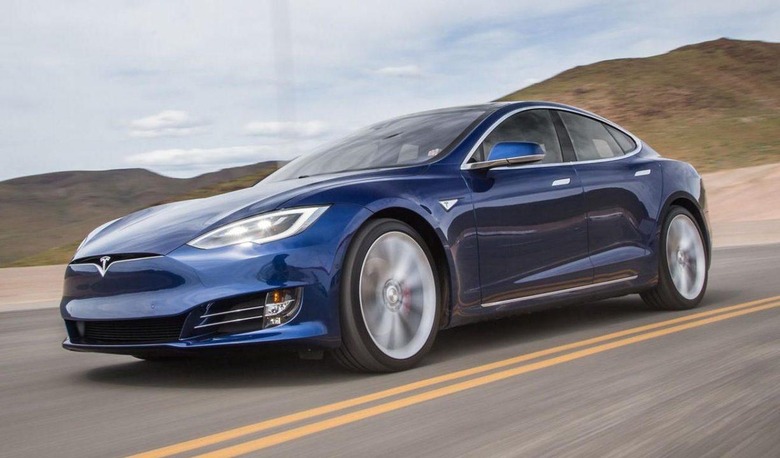 Several weeks ago there was talk about car maker Tesla developing its own streaming music service for use in its popular electric vehicles. While this was mostly based on rumors of Tesla holding talks with music labels, real evidence of the service has now surfaced in the company's most recent vehicle software update. But in a strange twist, CEO Elon Musk has stated the whole thing is a "joke."
Here's what happened: Late this week, Electrek reported that Tesla's software update included portions of the backend of the streaming music service, with it referred to as "TTunes" in the media app UI. Beyond the service's name included in the update's code, there's no real way to interact with it.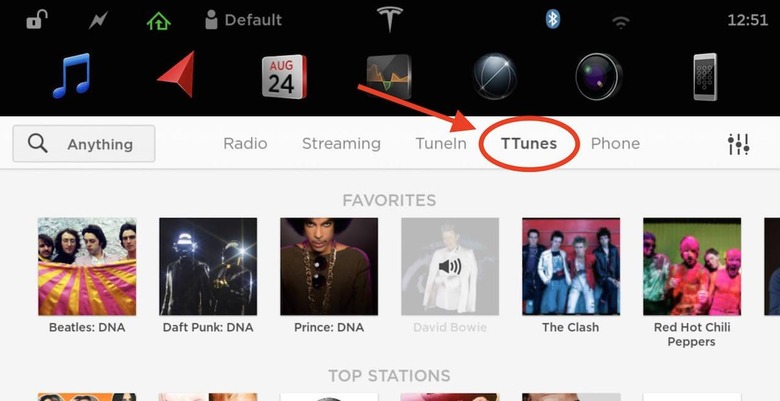 Shortly after this news broke, however, Musk tweeted that "TTunes" was a joke, without any other elaboration:
Tesla does not really have "TTunes". That's a joke.

— Elon Musk (@elonmusk) August 26, 2017
If this is a joke, it must be a pretty elaborate one, as it leaves us completely baffled on what the real purpose of the backend code is. For what it's worth, Electrek notes that the "TTunes" discovery came from one of its reliable tipsters.
MORE: Why a Tesla music service makes perfect sense
Separate from Musk's tweet, Tesla spokespeople have only responded to questions on the new streaming service with a previous statement: "We believe it's important to have an exceptional in-car experience so our customers can listen to the music they want from whatever source they choose. Our goal is to simply achieve maximum happiness for our customers."
In the meantime, Tesla models sold outside of North America feature native Spotify integration, while those in the US and Canada include a streaming service powered by Slacker.