Tesla schedules Gigafactory grand opening for July 29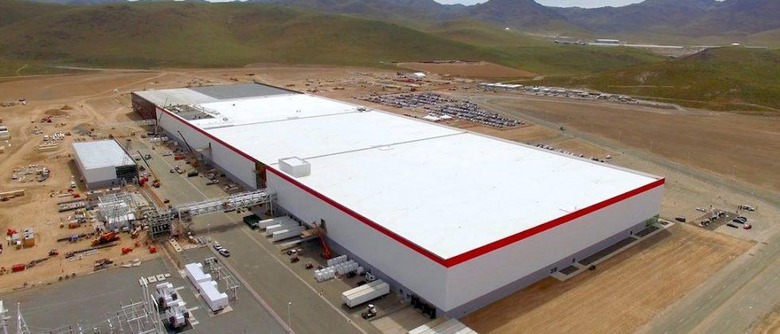 Tesla has finally set a date for the official opening of its Nevada Gigafactory, a massive building where the electric car maker will produce the batteries for its vehicles. A ceremony at the facility will be held on July 29th, with certain Tesla owners and VIPs getting invited. This is all despite the fact that the Gigafactory began limited operations several months ago, but as of the beginning of May is only 14% complete.
The Gigafactory is expected to cost at least $5 billion to complete, and at roughly 130 acres it will be one of the largest buildings on Earth when its finished in 2020 and begins running at full capacity. The facility is at the core of Tesla's goal of becoming a major manufacturer of electric cars, as batteries are the most expensive as well as the most limiting factor when it comes to large-scale production.
The batteries that are made there now are sold to power utilities and companies, and are used to reduce demand on the power grid by storing solar energy. Tesla says that when the Gigafactory reaches full production in 2020, it will be capable of producing 35 gigawatt-hours of battery capacity per year, which is more than what the entire world made in lithium-ion batteries in 2013.
As for the Model 3, Tesla's new entry-level priced sedan, it's the bottleneck on battery production that is the main reason why early buyers will be waiting several years for delivery. The company has already pledged to ramp up production after receiving 400,000 pre-orders, however batteries can only be made so fast when the factory isn't complete yet.
SOURCE Tesla Central