Tesla price rise as Brexit makes EV more expensive in UK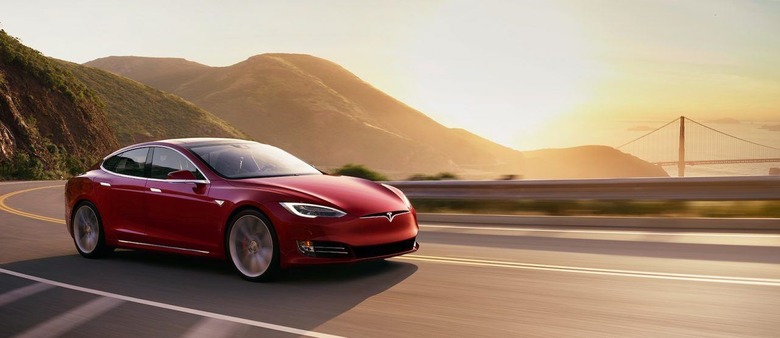 Tesla will raise prices of its Model S and Model X electric cars in the UK, blaming Brexit for its impact on the country's economy. The UK's controversial vote to exit the European Union – aka "Brexit" – has already been cited as a cause for price increases or even leaving operations in the country altogether by a number of technology firms. Now, it seems Tesla's California-made cars are next to feel the pinch.
Signs of the incoming increase were spotted by The Guardian, which saw an internal email sent from Tesla management to showrooms in the UK. They apparently began notifying prospective customers, in the hope of securing orders before the price change took affect. The increase will add 5-percent to the cost of some Tesla cars.
According to the message, the Brexit hit will only impact custom orders of Model S and Model X cars, those which are tweaked and built-to-order in California. Showroom cars, and pre-owned vehicles, will not be affected. Tesla, in a statement to the newspaper, confirmed the inside info, blaming the impact of the pound's value changing for the decision.
"Due to currency fluctuations," a spokesperson said, "we will be increasing our UK prices by 5% on 1 January 2017." As the paper points out, the pound is down 15-percent compared to the dollar since the Brexit vote took place roughly six months ago.
In the UK, the cheapest model that Tesla offers is the Model S 60, with 248 miles of range from its 60 kWh battery, and a 0-60 mph time of 5.5 seconds. It's currently priced at £58,900 before options; the 5-percent increase would add just shy of £3,000, or around $3,700, to that. Tesla's fastest Model S P100D, meanwhile, would see more than £6,000 added to its price when the change takes place.
This isn't the first time that the impact of Brexit has been blamed for UK tech-fans coughing up more cash. Smartphone manufacturer OnePlus cited it for increasing the cost of its Android devices, while Apple MacBooks and other products have become more expensive for UK buyers.
It's unclear at this stage whether Tesla's planned Gigafactory 2, which will be built in Europe, will have any impact on UK prices for the company's cars. That's not expected to begin construction until after the cheapest Tesla Model 3 launches, in late 2017 or the start of 2018, at the earliest. With the terms of the UK breaking ties with Europe still mired in negotiations and confusion, it's possible that even with batteries being produced closer to hand, UK drivers won't see any improvement in pricing.
Meanwhile, Tesla has been announcing other ways it intends to rein in costs of late. The company said last month that new cars would have to pay for Supercharger access, something that until now had been free for all drivers of its cars. More recently, it announced plans to charge those drivers who leave their fully-topped-up EVs plugged in at in-demand Superchargers, as a way to improve availability at more congested locations.
VIA The Guardian