Tesla plays Model 3 tax hardball with dealer-swayed states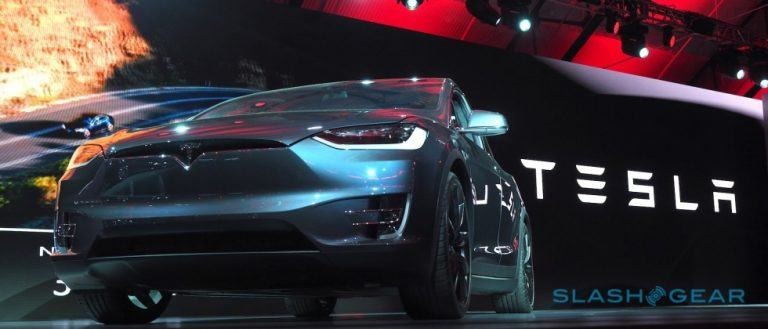 Tesla has pulled out the big guns in its campaign to bypass traditional dealerships, warning US states they stand to miss out on potentially huge tax income. The automaker has long drawn the ire of old-school dealers, who complain that its strategy of owning its own showrooms – which Tesla refers to as "stores" – and selling direct to drivers unfairly cuts them out of the loop. Now, with the Model 3 approaching, Tesla has a big incentive to get lawmakers to play ball.
With reservations in six-figures already, expectations for Model 3 sales are understandably high. Although the car will start at roughly half the price of Tesla's current cheapest Model S, the sheer number of people wanting to get behind the wheel will undoubtedly make it the automaker's biggest volume seller. At some point in 2018, Tesla said recently, it expects to be making 10,000 Model 3 cars every week in fact.
That will contribute handsomely to Tesla's bottom line, but it also represents a significant potential source of tax income, and it's that which the car company is highlighting to recalcitrant states. In Connecticut this week, hearings for a new bill which would allow electric cars to be sold direct to consumers, HB 7097, saw Tesla lay it out in blunt dollar terms.
Tesla's Deputy General Counsel Jonathan Chang warned the Connecticut Transportation Committee that the state stood to miss out on benefiting from thousands of sales of the Model S. "There are thousands of reservations in the state from consumers that want to buy this car when it goes into production," he told the Committee. "We want to be able to conduct those sales here in Connecticut, not have those sales go to New York or Massachusetts or some other neighboring state. They should remain here in Connecticut."
Ironically, Chang pointed out, Tesla cars account for two-thirds of the electric cars currently in Connecticut, despite there being no Tesla dealerships in the state. Admittedly, that's a high percentage of a fairly small number, with only around 2,000 EVs registered.
Traditional dealers were, unsurprisingly, against Tesla's arguments. Although representatives – including Chevrolet dealers, which will be offering the Bolt EV, a direct competitor to the Model 3 – insisted that they weren't afraid of Tesla's potential heft, they still demand the current dealer model be continued. Without it, they pointed out, Tesla could have a cost advantage.
Tesla is clearly hoping that lawmakers will value cash in the state's pockets above dealers' returns. The freedom for EV automakers to sell direct would have the result of "creating up to 25 jobs per location, injecting millions of dollars into the local economy, and creating additional tax revenue for the state," a Tesla statement suggested.