Tesla Model 3 production starts July, but 2017 will be expensive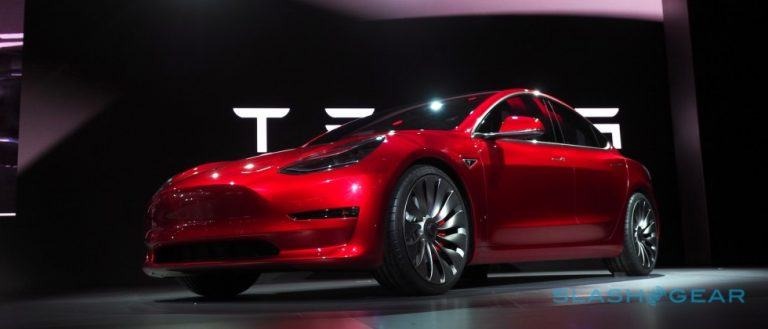 The most affordable Tesla, the Model 3, will begin initial production in July the automaker has confirmed, amid better-than-expected financial results for the last year. The upcoming milestone was announced as part of Tesla's report for Q4 and full-year Q4, with 24,882 cars produced in the last quarter. However, full production of the Model 3 isn't expected until September 2017.
By Q4 2017, however, Tesla says it expects to be manufacturing more than 5,000 Model 3 every week. That'll increase to 10,000 per week "at some point in 2018" the company says. As for previous reports of prototype production this month, Tesla confirms that was indeed the case, saying that "initial crash test results have been positive."
Arguably just as important if Tesla is to start delivering to all 400,000 reservations, the company says the Model 3-related supply chain is on track too. The production equipment is currently being installed in both Tesla's Fremont and Gigafactory 1 facilities. By the end of the year, the company will have finalized where Gigafactory 3, 4, and maybe even 5 will be located, Gigafactory 2 already having been earmarked for New York for Tesla's solar production.
Still, even with Model 3 on the horizon, Tesla says Model S and Model X performance has been more than solid. Q4 saw 49-percent more global net orders for the cars, combined, than a year previous. It's possible that surge was in part down to Tesla's decision to switch Supercharging to a paid plan rather than an inclusive benefit for cars ordered after mid-January.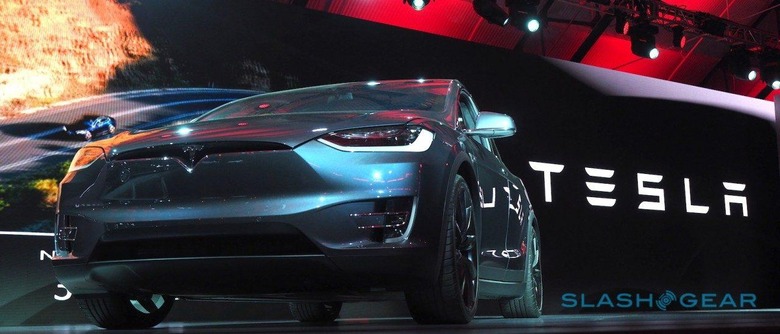 Overall, 2016 revenues hit $7bn, a rise of 73-percent year-on-year. Revenue in Q4 2016 alone was $2.28bn, which actually beat analyst predictions; however, overall net loss was $121.3m in the quarter. That's better than the previous Q4 – where net loss reached $320.4m – but still a sign that Tesla has some ways to go.
According to the company, it's likely to spend as much as $2.5bn in capital expenses before the Model 3 hits dealerships. It'll try to claw back some spending by cutting solar product advertising and instead pushing the technology through Tesla stores; the innovative Solar Roof, which resembles regular tiles from street level, is expected to go on sale in the second half of this year. Tesla has declined to make predictions of sales of that or Model 3 in 2017, citing the potential for a small shift in timing to "have a meaningful impact on total deliveries and installs."
Instead, it's limiting its predictions to Model S and Model X in the first half of 2017, suggesting 47,000 to 50,000 of the electric cars will be delivered. There'll also be an expansion of the Tesla mobile repair service, carrying out minor fixes at owners' homes and offices rather than requiring the cars be brought into a service center. In North America, meanwhile, the number of Supercharger locations is expected to double by the time 2017 is through.