Tesla will demo its self-driving progress this month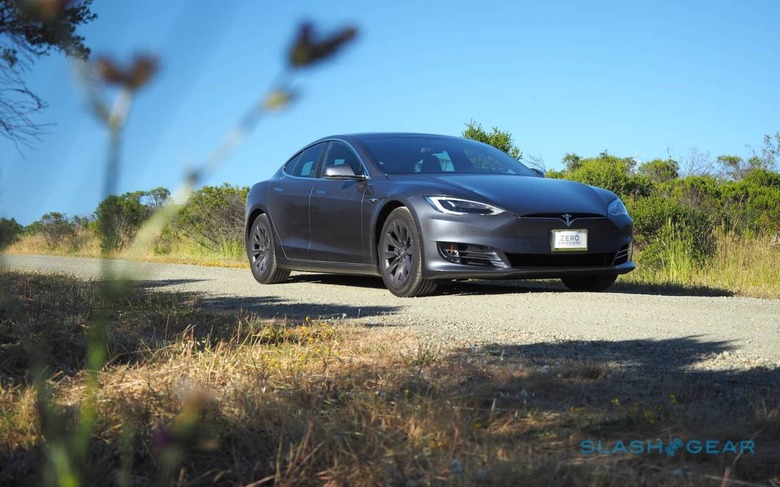 Tesla has made some big promises about autonomous driving, and the electric automaker plans to show off some of the fruits of its efforts at an Autonomy Investor Day later this month. The company has invited investors to visit Tesla HQ in Palo Alto on April 19, for test drives of prototype self-driving EVs and more.
"Tesla is making significant progress in the development of its autonomous driving software and hardware, including our FSD computer, which is currently in production and which will enable full-self driving via future over-the-air software updates," the company said today. The Autonomy Investor Day will offer "a deep dive" into the technology behind that, as well as insights into the roadmap for their release.
It will be a hands-on opportunity, too. "Investors will be able to take test-drives to experience our Autopilot software first-hand," Tesla promises, "including features and functionality that are under active development." On-site will be not only Tesla CEO Elon Musk, but the automaker's VP of engineering, Stuart Bowers, VP of Hardware Engineering, Pete Bannon, and Sr. Director of AI, Andrej Karpathy.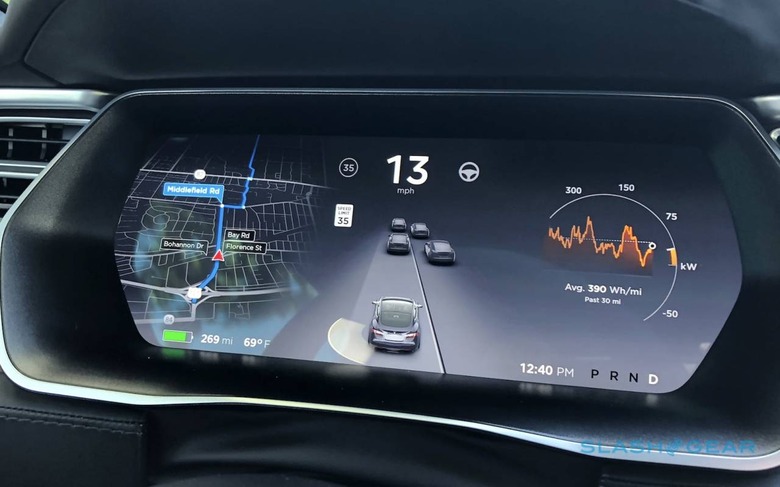 It's fair to say that Tesla has been more bullish on the commercial roadmap for autonomous driving than most of its peers in the auto industry. Its Autopilot system has effectively branded a combination of adaptive cruise control, lane-keeping assistance, and lane-changing assistance, to the point where there's confusion among some drivers and would-be drivers of cars like the Model 3 and Model S as to just how much responsibility the EV itself can take on.
Meanwhile, Tesla has been selling the promise of fully autonomous driving as an option for some time now. The "Full Self-Driving Capability" is a $5,000 addition on top of the $3,000 Autopilot option. It currently includes Navigate on Autopilot, which promises on-ramp to off-ramp driving on highways, Autopark, and Summon. "Coming later this year," Tesla says, is the ability to recognize and respond to traffic lights and stop signs, as well as do automatic driving on city streets.
Just how close to Level 4 and Level 5 self-driving Tesla's current system of onboard processing, cameras, ultrasonic sensors, and radar – though, conspicuously, not LIDAR – is able to get is an ongoing controversy in the car and autonomous research industries. Elon Musk has been dismissive of concerns that, without laser rangefinders, Tesla will never be able to offer entirely satisfactory driverless vehicles. The automaker argues that its computer vision systems are more than sufficient to deal with what's necessary on the road.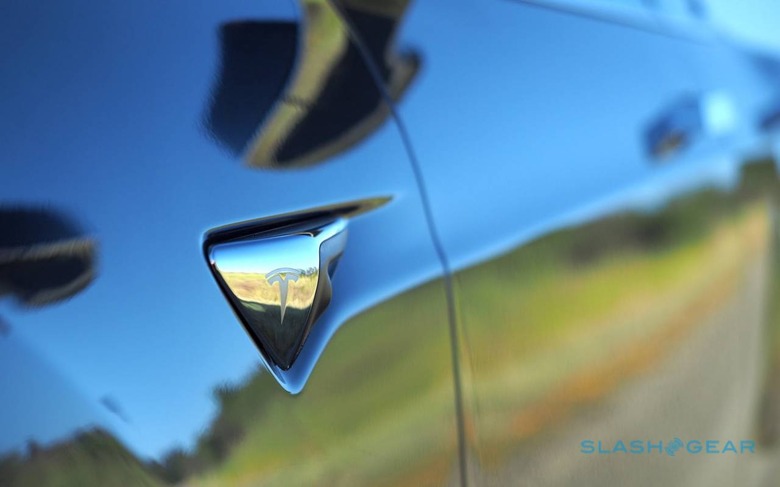 This investor demo day is likely to tackle that, along with other questions around Autopilot safety and the evolution of the system, in-depth. Tesla certainly has plenty of data to work on: its cars have been gathering driving data while on the road, with autonomous AI algorithms working in silent mode to figure out what the car should do in each situation. Already there has been more than a billion miles of that information collected, the company has said.
If you're not a Tesla investor, meanwhile, there'll still be something to see. The company plans to webcast the event, though it's unclear whether every aspect of what's previewed will be publicly visible. We'll know more about the webcast closer to the April 19 event.