Ten One Design: Magnus iPad magnetic stand Review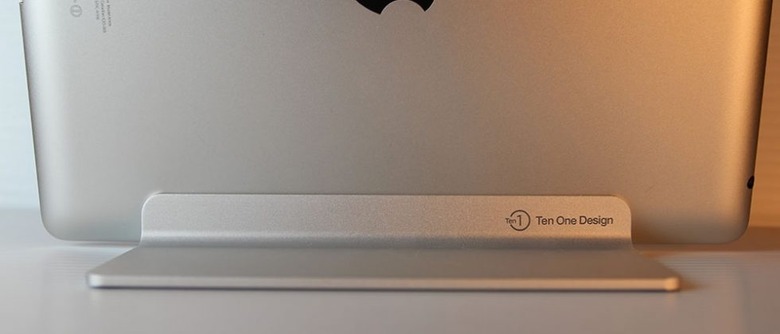 This week we've had an opportunity to take a peek at a rather interesting – and extremely simple – accessory for the iPad. It's a magnetic stand called "Magnus" and it's made by the folks at Ten One Design. This combination of aluminum and integrated magnets makes for just about as invisible a stand design as you're going to get, and it's essentially the same color metal as the rest of your Apple products – so it matches!
This design holds the iPad 2 or iPad 3rd generation design up in landscape mode. There is a limitation in that it's using your iPad's magnets that you'd otherwise be using with your Smart Cover in that you'll only be able to place the tablet on one side. However, if you're prone to going landscape all the time anyway, you'll have found a lovely bit of hardware right here.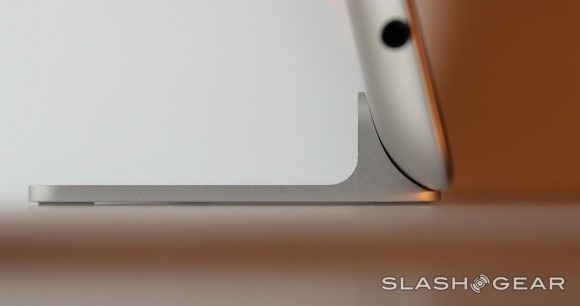 Once you've got your iPad placed in the stand, you'll be able to tap away all night long or let it sit in place while you watch a movie. This stand is essentially the most basic and minimalistic metal stand on the market, one that does not pull any punches, and it looks rather nice. In fact you won't be able to see it much at all unless you're looking at your iPad from the back, but even then it looks nice and metallic anyway.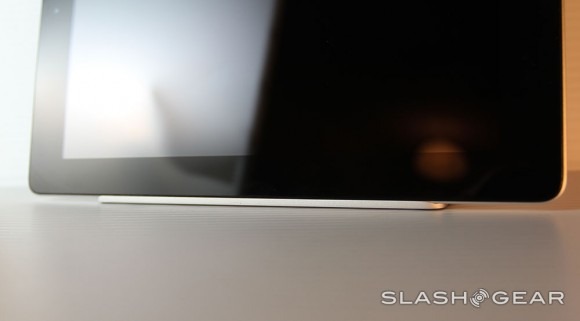 It's important to note here that this unit should not be considered a hardcore bring-anywhere sort of accessory – it's made of metal, and certainly is hardcore in that way, but it's magnets are not so strong that they'll hold the stand to the iPad if you hold the iPad aloft. This unit is made for "high-end workspaces" for the classiest of iPad owners.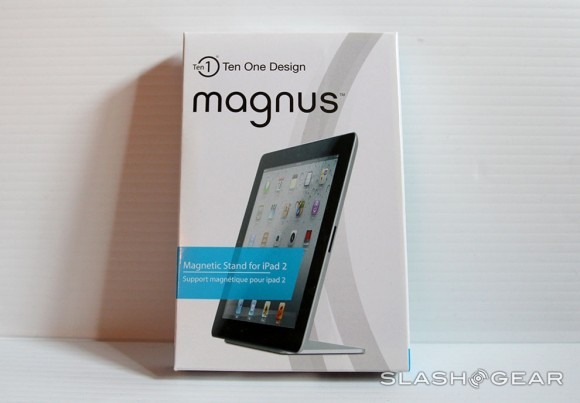 This unit is available now from Ten One Design's online store for $49.95 – in the package you'll get the stand wrapped up in a box that'll be shipped straight to your door screaming to be utilized. As Ten One Design notes, the ingredients of your package will be thus: machined, recyclable aluminum, nickel-plated neodymium, recyclable plastics, recyclable carton, and PET-coated paper fiber. Grab one now!