Ten new Ford GT details we love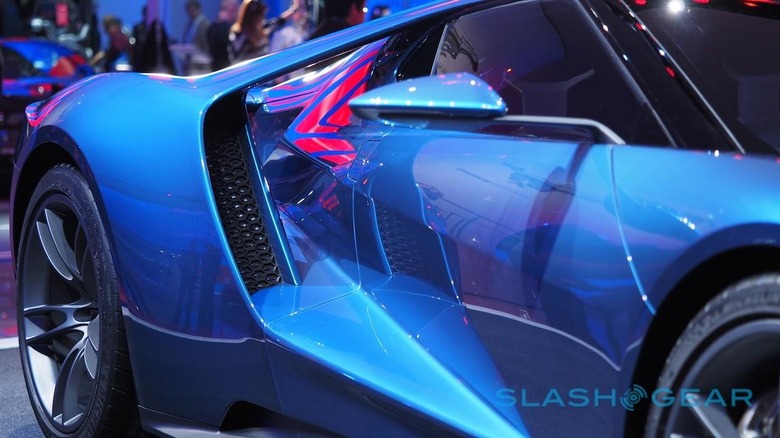 Ford dropped jaws and set supercar fans twittering when it revealed the new Ford GT at the Detroit Auto Show today, a classic name reborn for a 600+ horsepower monster. While we'll have to wait until next year for Ford to actually put the 2017 GT into production, what particularly impresses is just how how detailed the car is today. Incredible aerodynamic contouring, lamps like precious jewels, and a level of finish that we're simply not used to seeing from concepts and prototypes, we couldn't help but whip out the zoom lens to share some of the more delicious details from the new GT.Update: If you want to see the full car in all its glory, our original Ford GT article has plenty of live images. Past the cut, we're going to focus in on some of our favorite details.
Aerodynamics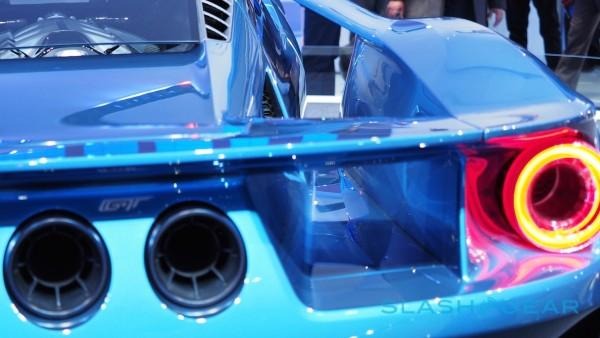 When you have more than 600 roaring horses waiting for you to stab your right foot down, you want to make sure you'll stay on the road. Aerodynamics are key to the new GT's design, therefore, and nowhere is that more beautiful and distinctive than the air routes that run down the flanks of the car, in-between the cooling pods, and away past the tapering tail.
Michelin Pilot Super Sport Cup 2 tires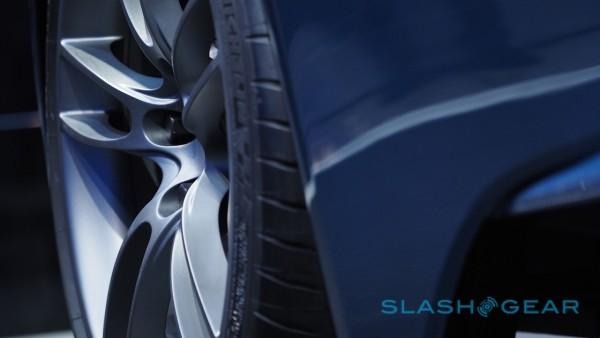 A special car deserves special shoes, and for that Ford turned to Michelin. The GT wears Michelin Pilot Super Sport Cup 2 tires, with a unique compound and structure designed specifically for the new supercar.
Lights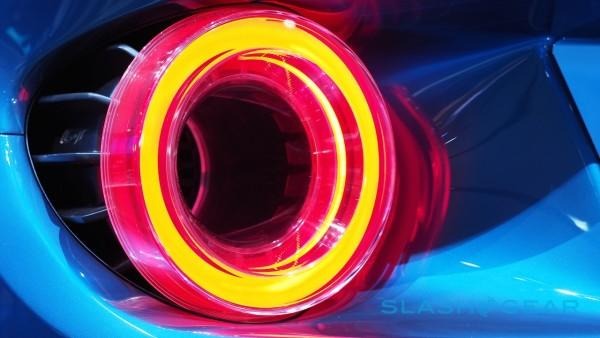 LED lights are nothing new on modern cars, but the GT's lightwork is particularly striking: whether you're looking at the front or the back.
Honeycombs everywhere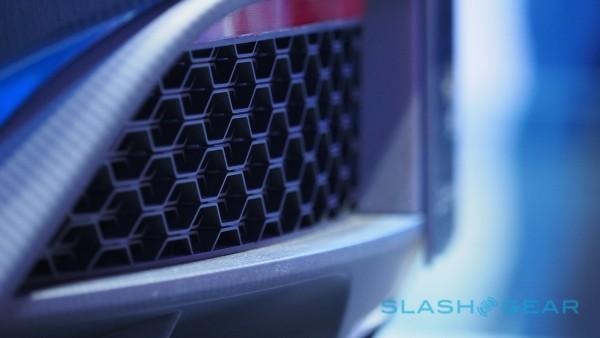 The GT isn't short on vents – when you have a 3.6-liter turbocharged V6, you need plenty of cooling – but Ford didn't slap some chicken wire on and call it a day. As well as the stretched honeycomb where you see it, like in the fascia, Ford continued the theme even in the places people might not normally look, even inside the cut-outs of the lamps.
Brembo brakes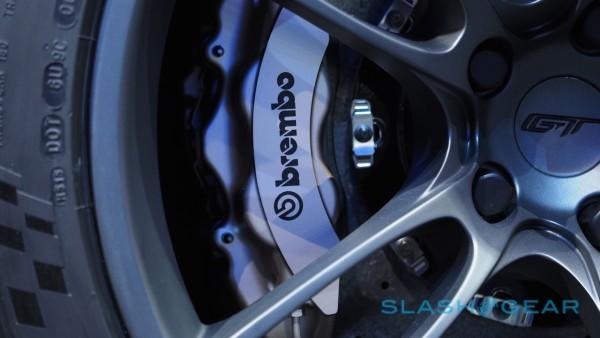 Ford is playing performance figures for the 2017 GT close to its chest – we'll probably have to wait until next year before we find out quite what it's capable of – but it's no stretch to assume it'll be a very fast car. That's going to require some serious slowing abilities, hence carbon-ceramic brake disks and Brembo calipers all round.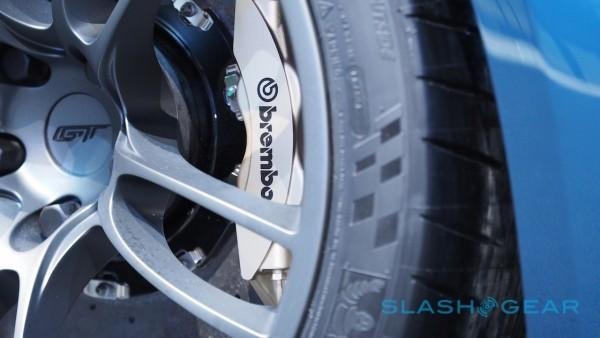 Digital Dashboard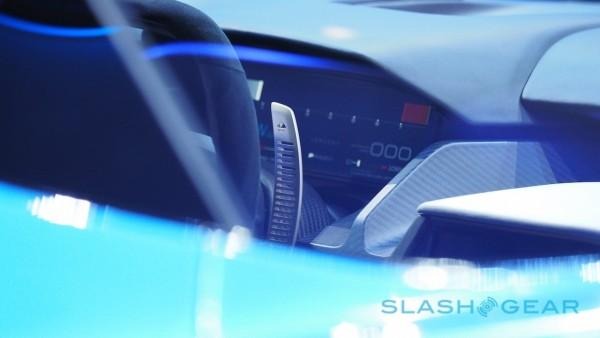 Customizable dashboards mean drivers can keep the details they want visible and hide those which might distract from the road. While Ford isn't letting people play around in the GT's cabin yet, we do know it has a huge LCD TFT dedicated to the lucky person at the wheel, with some chunky digital read-outs that don't mess around with faux analog graphics. There's also a 1080-resolution camera at the rear to beam in reversing graphics.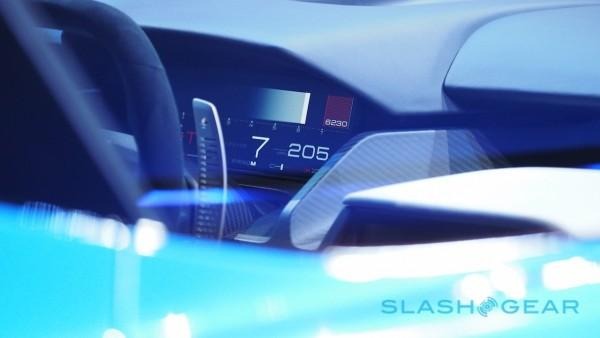 Mid-mounted Engine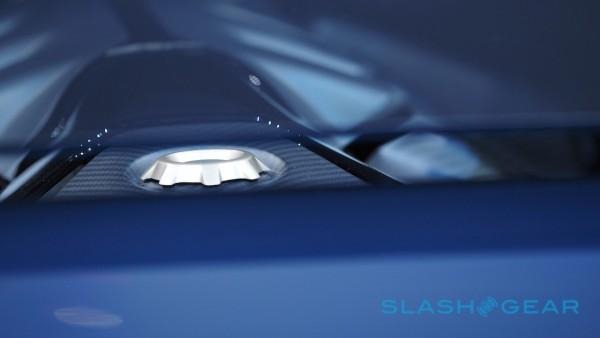 EcoBoost may be more commonly associated with Ford's mainstream cars, but – among the track-centric improvements – it's been dressed up to suit the Ford Performance range with some great detailing.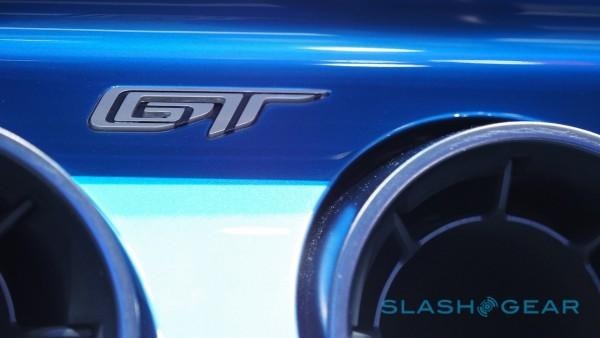 Carbon-Fiber and Aluminum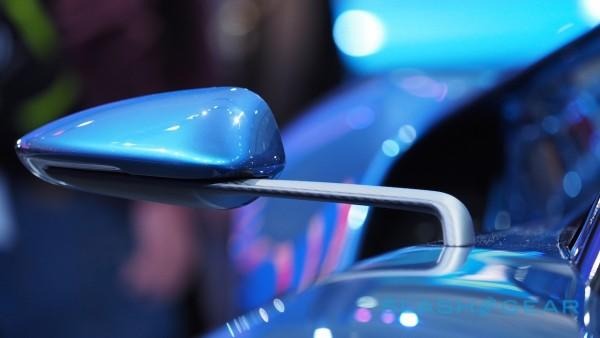 Keeping things light is important, even when you have no shortage of power, and so the GT makes plentiful use of carbon fiber and aluminum. Inside, the two seats are actually integrated into the carbon-fiber shell: they stay still, and the steering wheel and pedals move to suit.
F1-style Wheel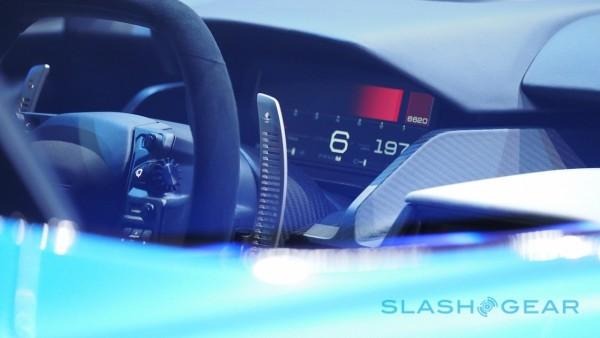 The GT does away with steering column stalks altogether: the argument is that they could get in the way of snapping at the paddle-shifters. Instead, all the essential controls get moved to an F1-style wheel. Those shifters are more than a little impressive, too, slivers of precisely machined metal.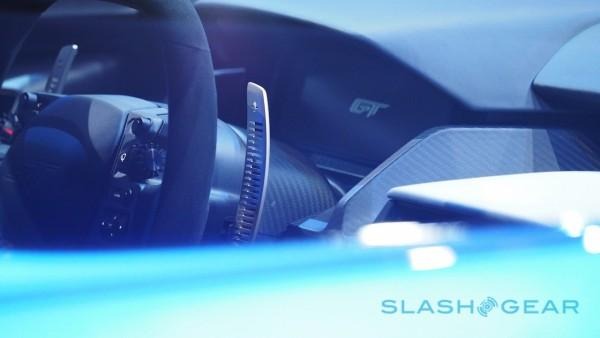 That noise...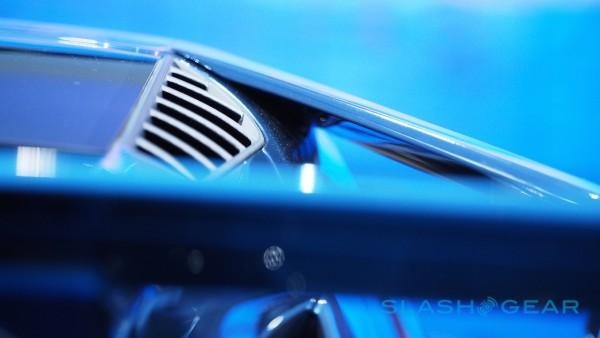 As engine and exhaust notes go, the GT has a pairing that we wouldn't tire of for a very, very long time. 2016 suddenly feels like a long way off.
Photo credit: Vincent Nguyen