Temporarily Free Games Hit PC And Xbox One: Titanfall, Max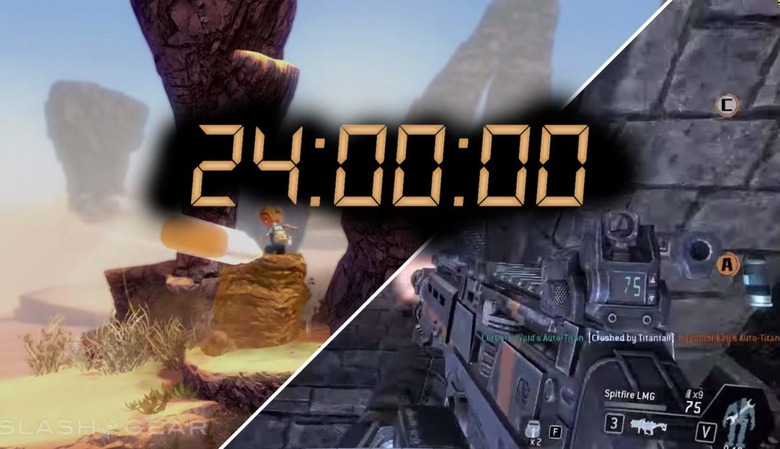 It appears to be the dawn of the "temporarily free" games here this summer from both Microsoft's Xbox One division and EA Games' Origin group. What you'll be seeing from Origin first is Titanfall, while the Xbox One program is in beta testing with Max: The Curse of Brotherhood.
Free Play Day with Gold for Xbox One
WOOPS! Looks like things aren't so cut-and-dry. The "Free Play Day" initiative has been called an "error" by Microsoft – pay of no mind!
As you'll see in your Xbox Store if you've played with the Console demo earlier this year, Max: The Curse of Brotherhood is now free for a day. Reddit user JBurton90 spotted this feature first – it's not released for everyone quite yet!
This game was previously offered with Games with Gold for free – they're just itching to get you to play it!
Inside Max: The Curse of Brotherhood you'll find an awesome concept made real. Your brother has been lost in a strange nightmare land, and its up to you and a massive goop pen to save him. We reviewed this game alongside Guacameelee! Super Turbo Championship Edition back in July of this year – they both rock!
Origin Game Time
Titanfall is up for grabs right this minute with what the team at Respawn Entertainment describe as "48 hours with the full game for free." If you've never played this game before, nows the best time to have a peek.
We posted one of our most epic game reviews in SlashGear history for Titanfall earlier this year. If you need more footage than that, well – have a peek at our Titanfall tag portal. We've got more than enough for any wild addict.
Also up for grabs from Origin with this temporary Game Time bit: Kingdoms of Amalur: Reckoning and Plants vs. Zombies Garden Warfare. They've previously offered Battlefield 4, as well!