Teclast T56 1080p Full HD 5-inch PMP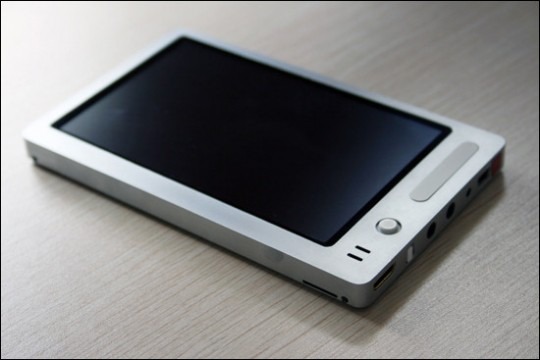 It's obviously a day for promising 1080p PMPs, with Teclast's upcoming T56 also boasting Full HD.  The T56 has a 5-inch 16m color WVGA (800 x 480) display and some endearingly angular styling to its case; it also has an HDMI output for putting 1080p clips onto your nearest HDTV.
It's also said to include a USB OTG port, an SD card slot and integrated GPS, together with an FM radio and a microphone for voice recording.  No word on what sort of internal memory the T56 might have, nor whether the display is a touchscreen, but given the small joystick (under what looks like a touch-sensitive strip) we're guessing the answer to the latter is no.
There's also an ebook reader and Teclast are promising more apps soon.  Pricing of the capable PMP is unknown, though, and as with so many alluring gadgets it seems unlikely to ever end up officially launched in the US or Europe.
[via Generation MP3]