TCL 4K HDR Roku 2018 TVs are suspiciously cheap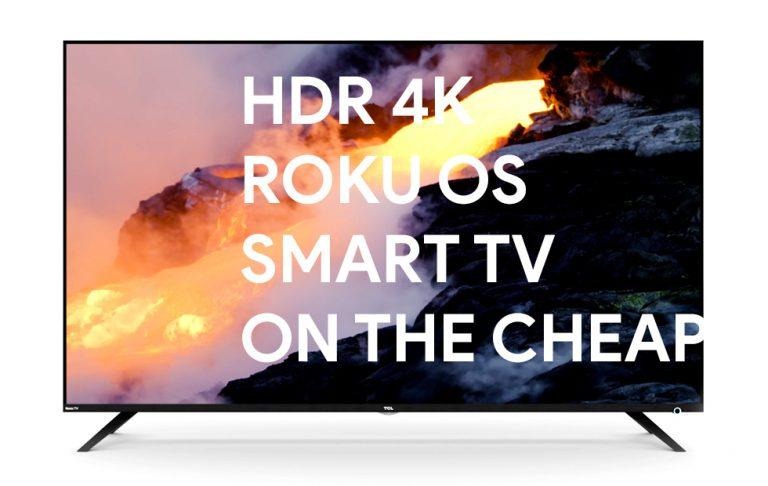 TCL makes TVs that are inexpensive and smart, working with Roku TV tech inside. Today we're taking a peek at the prices of the 2018 collection of Roku TV-embedded TCL televisions. Two different models are out on pre-order right this minute – but you might just want to wait until they're in stores before you actually drop some cash.
Buying a television on pre-order is like buying a pair of shoes on the internet. You really, truly should be testing the set out in real life before you hand over your cash. In TCL's case, it's going to be difficult for some people to avoid throwing their money directly at their computer screens.
TCL revealed the 6-Series TV collection earlier this year. There, they teased the idea that their television sets would be extremely inexpensive, and worth the cash. Now we've got the final numbers – and they look pretty good. Two sizes are being made available from the start:
• 55-inch TCL 4K Roku TV: $650
• 65-inch TCL 4K Roku TV: $1,000
Both models have local dimming in a large number of "zones" on their screens. The larger set has 120 zones for localized dimming, and the smaller has 96 zones. Both sets have HDR technology and Dolby Vision – which means you can BLAST YOUR EYES OUT with bright brights and deep, dark blacks.
Both sets have TCL's HDR Pro Gamma for automatic adjustments dependent on the lighting in the room. You'll probably want to shut this off, as it sucks when your TV set gets dimmer when you shut the lights off. All you want is some HDR eye-blasting, and here comes TCL to ruin your day with some automatic reasonable adjustments – bummer! But yes, you can adjust your settings to your own appeasement.
Have a peek at our article on the Roku OS 8.1 update to learn more about what's going on with the latest from the OS in these TVs. And remember – find a TCL television at your local big box or department store first! Don't go throwing cash at your screen before you test!
UPDATE: When I say "suspiciously inexpensive" in the title, I don't mean to suggest there's anything inherently wrong or secretive about TCL televisions. I only mean the prices of these televisions are so low, any reasonable person would want to take a look at them up and running before they make their purchase. It's just the same as someone offering me what appears to be a brand new pair of sneakers for $5. My first thought is: What's wrong with them?