Roku Channel gets free live news, Roku OS 8.1 update detailed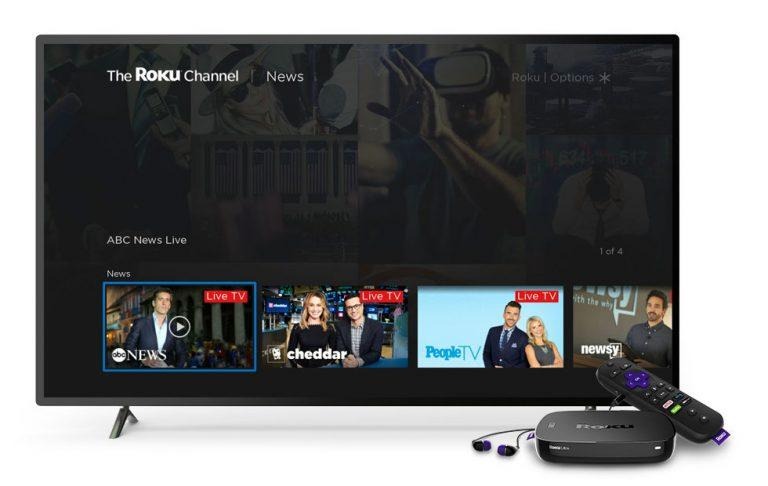 Roku has updated its Roku Channel app to add live news coverage, among other things. The channel is, unlike the other apps on the company's platform, Roku's own service for free content, including movies. Both linear and live news content is now available through the Roku Channel, the company announced today; it features the same advertisements used to support other content available through the app.
According to the company, Roku Channel is now the #3 ad-supported app available through its platform; it also claims the #15 overall slot. News content from ABC News Live is now available through it 24/7 thanks to a partnership between Roku and ABC News. In addition, Roku has teamed with other providers including People TV and Cheddar to offer various news feeds.
Despite being ad-supported, Roku says it shows users about half the number of advertisements that you'd otherwise get on traditional cable/satellite.
In addition to the news content, Roku Channel will be updated with Collections, a series of curated collections to make browsing easier. There's also a Continue Watching feature, which is exactly what it sounds like — a way to pick up where you left off. However, both of those new features will be arriving to customers through a phased rollout starting number next month.
Ultimately, Roku owners will see their set-top boxes, streaming sticks, and smart TVs receive the Roku OS 8.1 update starting next month. The update will bring multiple enhancements to the service, perhaps the most notable addition being multi-cast private listening for up to four users via mobile devices running Android and iOS.
SOURCE: Roku