Taiji Dual-Screen Tablet And Win 7 Slate Shown Off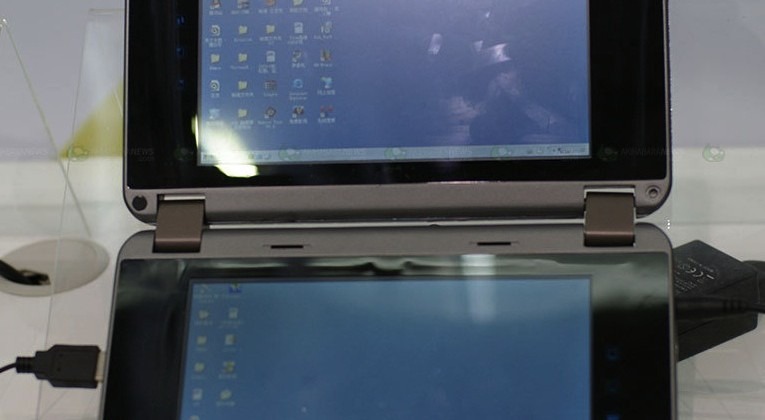 OEM Taiji Electronics made some waves earlier in the year with a tablet that hid a Bluetooth keyboard for easier text entry; now the company has followed up with a pair of new slates, one of which borrows the dual-touchscreen form factor of the Toshiba Libretto W100 and the Acer Iconia. The Taiji T10A and its unnamed dual-display clamshell comrade were shown off at the Elexcon conference in mid-November, each running VIA processors.
The T10A has a 10.1-inch touchscreen, VIA C7-M 1.2GHz processor, VX700 graphics and a 32GB SSD. It also packs a front-facing webcam and runs Windows 7; no word on whether the touchscreen is resistive or capacitive.
As for the more interesting clamshell model, we know even less about its hardware but it apparently has twin 8-inch touchscreens and an unspecified VIA CPU. That makes it more in line with the Libretto W100 in terms of size than the Iconia; however, the low-power CPU could give it more battery life than the Toshiba, the usability of which was undermined by its sub-3hr runtimes. No word on when – or indeed if – we can expect to see either tablet reach the market.