Tado Cooling tackles Nest with iBeacon AC unit control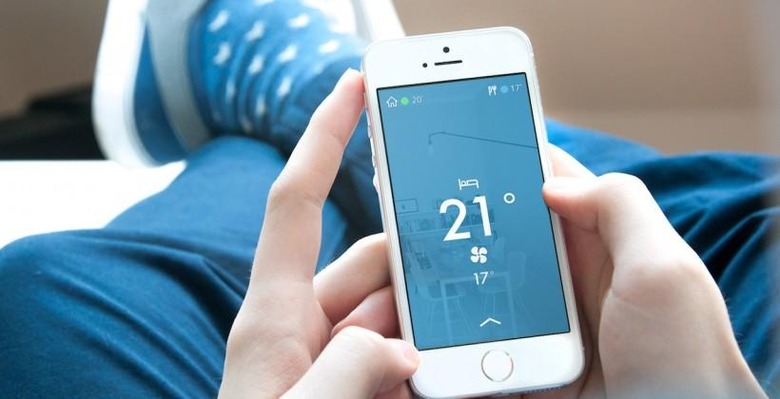 Nest is getting more competition in the smart thermostat space, with Tado Cooling promising to control standalone AC units using iBeacon geolocation and habit learning. The German startup first took on the smart home heating space last year, with the original Tado, which it now says has been installed by "tens of thousands" of users.
Tado Cooling works in a similar way to its heating-centric stablemate, but focuses on controlling air-conditioners like standalone wheeled units, window fixtures, and wall-mounted bars.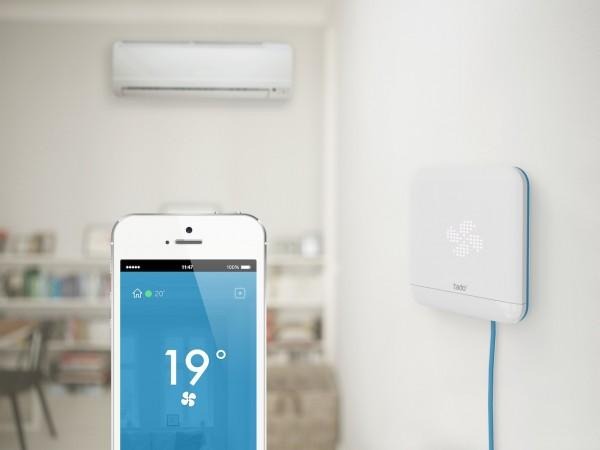 The wall-mounted control box works as a bridge between your home WiFi network and the IR receiver on the AC unit that worked with the regular remote. With that in place, the Tado Cooling app can automatically turn off all the AC when the last person leaves the house or office, begin pre-cooling when you get near home, and even maintain a specific humidity level.
Meanwhile, the system can also individually control multiple units in different rooms, using iBeacon positioning to figure out where you are at any given moment.
Inside the box there's Bluetooth Smart and WiFi, along with a capacitive touch surface with integrated LED display that can be used for manual control over your AC. There's also the IR emitter and a humidity sensor.
Tado says the box should be able to work with most of the common AC brands, like Samsung, LG, Sanyo, Panasonic, and others, in addition to being able to learn the commands from an existing IR remote.
Tado Cooling is up on Kickstarter now, aiming for $150,000 by June 11th. $69 gets you an early-bird unit, with final retail price expected to be $149, and the company estimates the first deliveries will be in August.
SOURCE Kickstarter