Tado takes on Nest with smartphone-controlled intelligent heating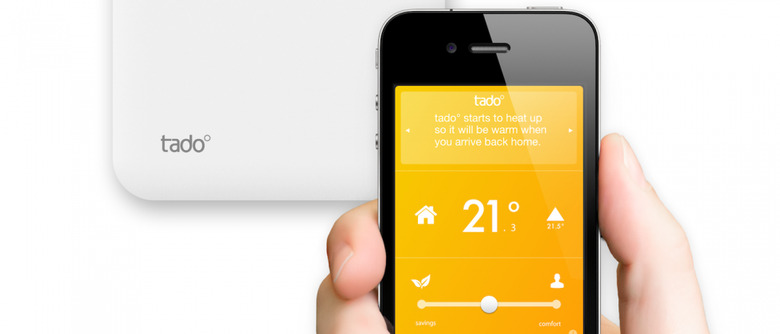 Smart thermostat company Nest has a new challenger hoping to heat your home, with German start-up Tado aiming to put smartphones and tablets in control of your HVAC. Rather than the iPod-educated, display toting wall box Nest is centered around, Tado relies on your mobile device for communication and control, and limits the thermostat to a few simple buttons. And, because you usually have your smartphone on you, Tado knows when to shut off the heating when you're leaving the house, or when to turn it back on when you're on your way home.
The app learns from your daily behaviors and tracks your physical position – as well as those of everyone else in the household – to automatically control the heating system. It can also check weather forecasts so that it can accommodate particularly cold or warm days, in addition to learning how the insulation of your home affects overall HVAC system performance.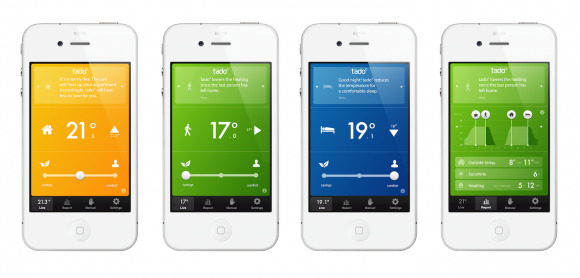 Like Nest, Tado is pushing the idea of DIY installation, though its wiring system should be compatible with a broader range of HVAC equipment – including gas, oil, pellet, wood chip heating system or heat pump – and both analog and digital BUS interfaces. All of the communications with the smartphone apps – available for iOS and Android – are secured, and there's integrated "6LoWPAN" (IPv6 over Low power Wireless Personal Area Networks) internet-of-things connectivity for future support for further home automation. A dongle for your router gets the Tado hub online.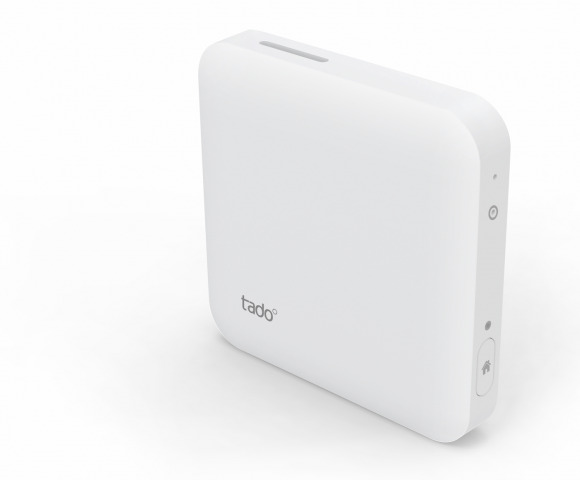 On average, the Tado team claims, the system can save users 27-percent on their energy costs by more efficiently controlling when heating is turned on and off. Those savings can be tracked using the various graphs of performance Tado can produce, and in fact any web-enabled device can be used to log into the system remotely and see how it's working.
Tado is on sale in Germany from today, with the first 1,000 buyers getting the hardware free; there's a service charge of €99 ($126) per year, after which it switches to a rolling monthly contract.