T-Mobile Sensation 4G Android 4.0 update ends free tethering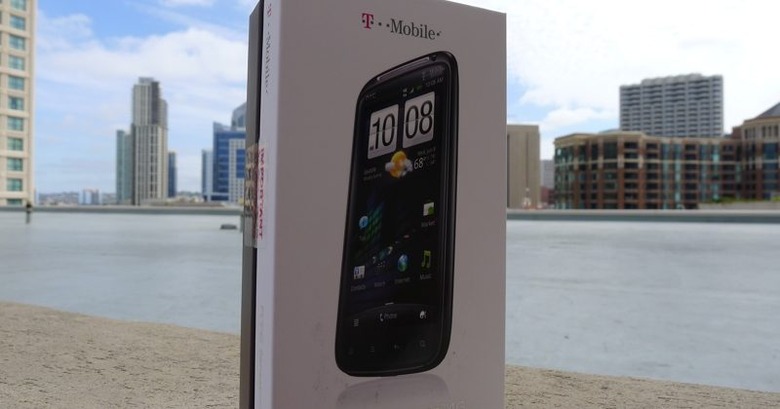 T-Mobile USA subscribers using the HTC Sensation will have to choose between free tethering and an Ice Cream Sandwich upgrade, with the carrier's fine-print revealing mobile hotspot use will no longer be overlooked. "HTC Sensation 4G [users] will be required to add Wi-Fi Mobile Hotspot feature in order to use the service after completing this update"the Android 4.0 software update support document confirms, ahead of the new firmware's release on Wednesday this week.
Ice Cream Sandwich has been long-anticipated by Sensation 4G owners, having been distributed among owners of the European version as far back as February. The new version of Android brings with it a performance boost along with various other tweaks, the most obvious of which – the new 4.0 UI – is hidden by HTC's own Sense interface.
However, until now, T-Mobile USA has not been charging Sensation 4G owners for using their phone as a mobile hotspot and sharing its data connection with WiFi-tethered laptops, games consoles and other devices. That, according to a spokesperson from the carrier, is because pre-ICS there were software issues stopping them from doing so.
"T-Mobile began offering a Smartphone Mobile Hotspot plan in November 2010. However, due to technical limitations with software, customers were not being charged for the feature on select T-Mobile products," the spokesperson revealed. "Customers who choose to upgrade their HTC Sensation 4G to the optional Android 4.0 (ICS) software update will be required to sign up for the $14.99 Smartphone Mobile Hotspot plan."
That presumably means that those who avoid the 4.0 upgrade will be able to continue using tethering without paying the extra fee every month.
[via PCMag]