T-Mobile Samsung Galaxy Note hits August 8th for three bills

This week the folks at Samsung and T-Mobile are getting ready to unleash the Samsung Galaxy Note once again, this time on the big pink carrier. This device has already been out for several weeks on AT&T's 4G LTE network and is now ready for action with T-Mobile's HSPA+ 4G flavoring of content delivery. You'll be able to pick the device up starting on August 8th for $249.99 USD with a 2-year contract attached.
This device also requires that you send in a $50 mail-in rebate if you want that $249.99 pricing, so right up front you'll be paying closer to $300 right off the bat. You'll find this device appearing in stores for your literal ability to pick it up and take it away on August 8th, and you'll be glad to know that it's essentially the same device that we've seen before on AT&T. This same gigantic beast contains a 5.3-inch HD SUper AMOLED display, a lovely 1.5GHz dual-core Qualcomm S3 processor, and and cool 8-megapixel camera on the back.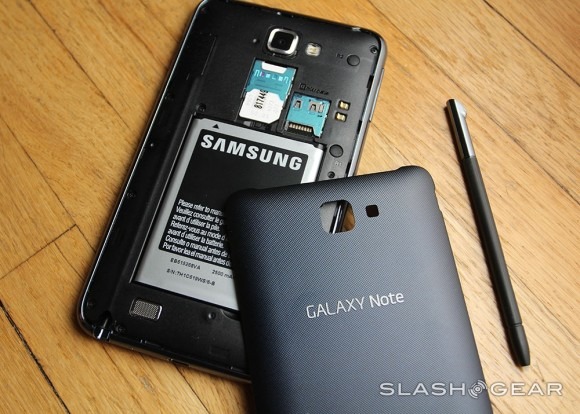 This version of the device also comes packed with the Samsung Premium Suite, a software upgrade that came with the Android 4.0 Ice Cream Sandwich software boost that the AT&T version of the device received recently as well. This device also has a 2,500mAh battery so you can rock and roll all night and day, and you've got 1080p video recording abilities as well. Inside you've got NFC and Android Beam for pushing small bits of content between devices quite simply, too.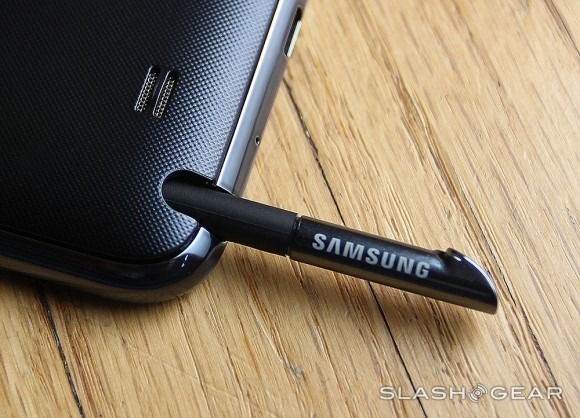 This device has been given a full review by SlashGear in each of its several forms, our T-Mobile Samsung Galaxy Note review having just been posted this morning. Check out the rest of our recent Samsung Galaxy Note posts in the timeline below as well, and stay tuned for more Galaxy Note action as this monster continues to reign over the rest of the puny phones with an iron fist!
note for at