T-Mobile LG G Pad X 8.0 Is The G Pad III In Disguise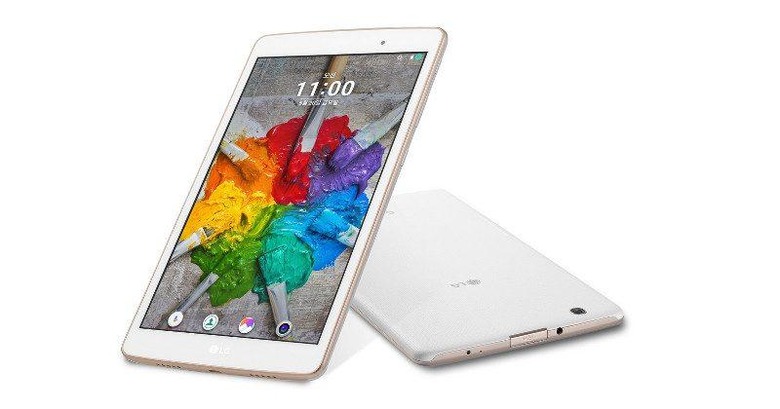 Earlier this week, LG revealed its latest Android tablet, the mid-range G Pad III 8.0. Given how few Android tablets come from major OEMs these days, it is perhaps still good news, no matter how not premium it is. It does have a few things going for it, enough it seems for T-Mobile to sign up for it. Except it is going by a different name in the US. The carrier has just added an LG G Pad X 8.0 to its roster, which, aside from the name and perhaps LTE bands, is pretty much the same G Pad III 8.0.
The G Pad X/III 8.0 is plainly a mid-range Android tablet. It is powered by the higher performance 1.5 GHz octa-core Qualcomm Snapdragon 615 or 617 with around 2 GB of RAM. The screen is 8.0 inches but does have a 1920x1200 resolution. Given the size, that means the G Pad X 8.0 has a pretty nice pixel density.
That feature comes into play in what LG is marketing the tablet for: entertainment, reading, and productivity. That said, while the 16:10 ratio is great watching videos, most avid readers would swear by 4:3 dimensions instead. Actually, reading is probably an even bigger focus, considering the tablet has a dedicated hardware button for activating "Reading Mode", which reduces the amount of harmful blue light emitted by the screen.
As for productivity, the G Pad X 8.0 amusingly sports a full-sized USB port, a rarity in Android tablets, especially at this size.
The LG G Pad X 8.0 goes for a full price of $239.99, which isn't really that bad all things considering. Alternatively, T-Mobile offers it in 24 montly payments of $10, with no upfront fee. As to why the name change? Perhaps in line with LG's rumored US launch of its X series smartphone, which in turn is being associated with the recent X-Men: Apocalypse film.
SOURCE: T-Mobile