LG G Pad III 8.0 is yet another generation of mid-range slabs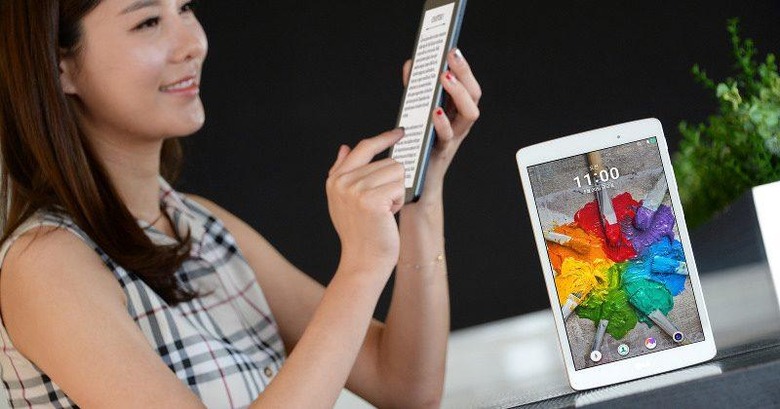 The Android world is perhaps in dire need of respectable, high-end tablets that would put the platform head to head again with Apple's new iPad generation. Despite the proliferation of low to mid-range slates, even major OEMs aren't stepping up to fill in that gap. Samsung has seemingly stopped making premium Android tablets but LG doesn't seem to be in rush to snatch that market either. It does have a new Android tablet, the LG G Pad III 8.0, but it probably hardly qualifies as a tablet that can challenge something like an iPad mini 4.
That is not to snub LG's Android tablet efforts. But after seeing products like the LG G5 or even the V10, you would presume LG definitely has the chops to make a premium tablet. That said, the G Pad III 8.0, which is the third generation of its kind, could still make for a decent mid-tier tablet with a bent towards multimedia and reading.
The G Pad III 8.0 is powered by a 1.5 GHz octa-core processor. Not much of those lying around other than the Snapdragon 615 or 617, which is at least on the higher end of the mid-range. There's only 2 GB of RAM, which is turning to be quite low these days, and 32 GB of storage, expandable with a microSD card, of course. The 8.0-inch screen does 1080p only, which is decent for most videos. In fact, the 16:10 aspect ratio does seem designed for that.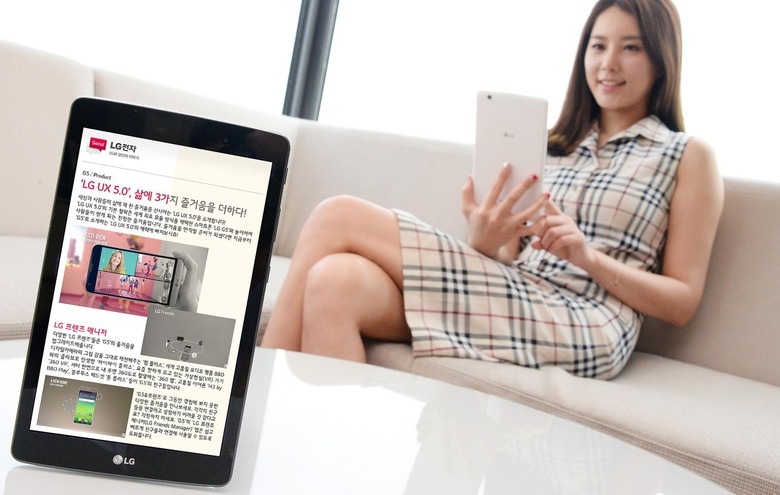 Strange, then, that the G Pad III's other features are geared towards reading. Aside from the pre-installed "Reedy Books" app, the tablet also features what LG calls "Reading Mode". This basically reduces the amount of blue light being emitted, commonly regarded to be harmful to eyes after prolonged exposure. This feature is called Night Mode or Night Shift in other products, but Reading Mode isn't time-based like those. Users can select the levels on their own and even manually toggle the feature with a dedicated button at the side.
Despite the small size, and less that beefy specs, LG is also playing the productivity card. The tablet comes with some Microsoft Office mobile apps, like Word, Excel, and PowerPoint pre-installed. But perhaps the most interesting productivity-related feature is the full-size USB 2.0 port it has right at the top. Definitely a rare feature among tablets, Android or otherwise.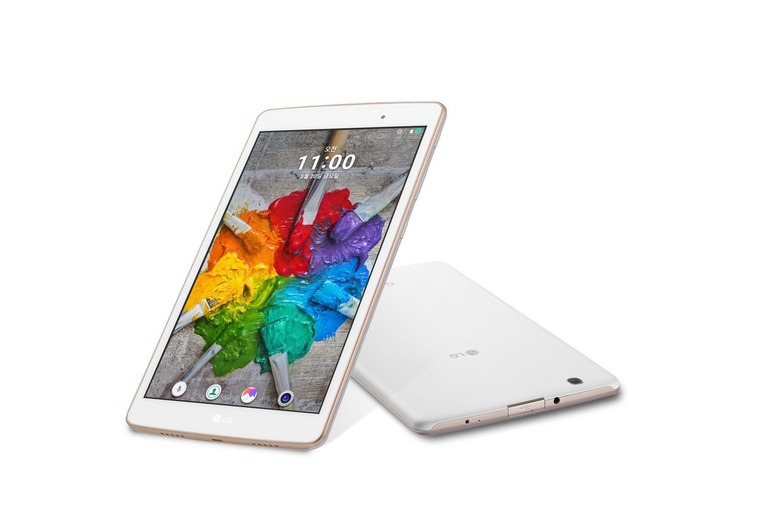 Availability and pricing of the LG G Pad III 8.0 haven't been fully disclosed yet. But aside from South Korea, the tablet has also been sighted in the US and Canada.