T-Mobile joins Galaxy Note Edge party November 14th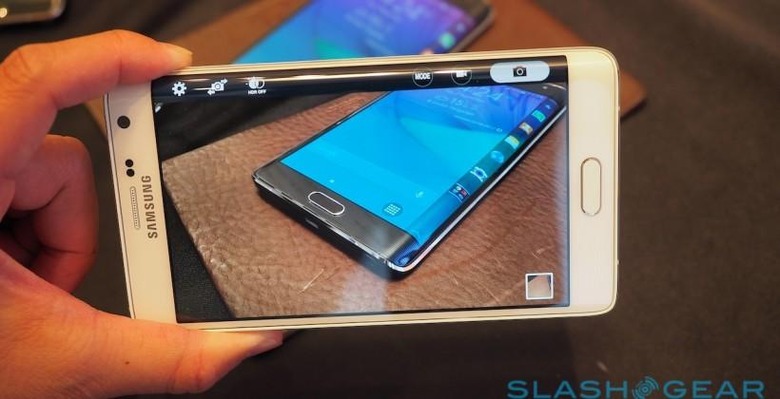 Samsung's Galaxy Note Edge isn't just headed to AT&T this month, but T-Mobile USA as well, with the curved AMOLED phablet set to show up on the magenta network come November 14th. Taking the core specifications of the Galaxy Note 4, but wrapping the right edge of the smartphone around the body of the device so that it can be used as a separate shortcut or control bar, ticker tape notifications area, or anything else third-party developers might want to code for, it keeps the stylus but also throws in a higher price for the flexible screen tech.
As usual, T-Mobile won't be offering the smartphone tied to a specific contract. Instead, it'll be offered either for upfront purchase or on a separate payment plan.
Cough up the cash from the outset and you're looking at $870 in total. Alternatively, T-Mobile is happy to accept $36.25 every month for two years if you'd rather spread it out.
In contrast, AT&T is asking $945.99 if you want to buy the Galaxy Note Edge without a minimum contract.
As we found when we went hands-on with the Note Edge at its announcement in Berlin back in September, it's a distinctive phone though not altogether a convincing one. Samsung still needs to fully demonstrate why the wrapped screen makes ergonomic and functional sense, even if our geek-senses are suitably tickled by it.
If you're curious and wondering whether it's worth that chunk of cash, our Note 4 review has the core functionality covered.