Samsung's futuristic Galaxy Note Edge on show in US November 7th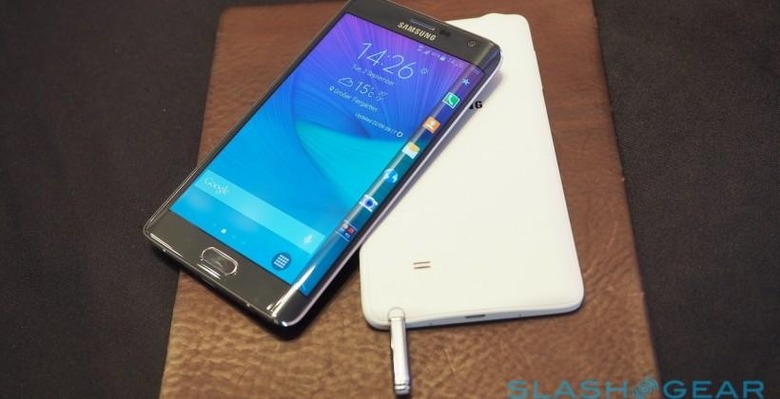 Samsung's curved OLED variant of the Galaxy Note 4, the Galaxy Note Edge, worried us a little with chatter of a "limited edition" device with minimal availability. Now, though AT&T has confirmed that curious US buyers will be able to snap up the wrapped-screen smartphone from November 7th, bringing the key specifications of the Note 4 but tweaking them by bending the AMOLED display around one side of the handset to use as an alert ticker or status display. However, as you might expect when you're dealing with new screen technologies, it doesn't come cheap.
In fact, the Note Edge carries a $100 premium over its Note 4 sibling, when bought on contract. With a new, two-year agreement, you're looking at $399.99, in fact.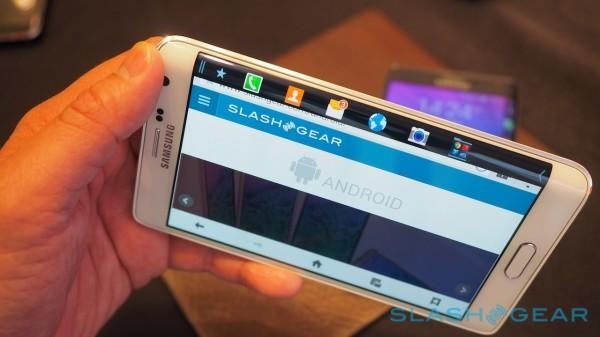 If you'd rather escape the commitment altogether, meanwhile, you're looking at a not-inconsiderable $945.99. AT&T Next subscribers can get it for $39.42 per month on Next 18 or $47.30 on Next 12.
As we found when we went hands-on with the Note Edge, its display tech does have a little more going for it than mere geek-appeal. The flexed portion can be selectively powered on, thanks to AMOLED's ability to target specific pixels and thus save energy compared to lighting up the whole screen, and show everything from notifications while you're still watching a full-screen video, to the tabs in the browser you're using.
However, since it's a touchscreen too, you can use it to control media playback or have access to key buttons.
Whether that – and, yes, the unusual nature of a curved display, which we've been promised for some years now – is enough to warrant the premium pricing remains to be seen. The Galaxy Note 4 is Samsung's best phablet so-far we decided in our review, even without screen gimmicks.
Update: We're informed that it will only be via direct sales that AT&T takes orders from November 7th. We don't yet know what date in-store sales will begin.