T-Mobile HTC Windows Phone 8X and Nokia Lumia 810 in stores today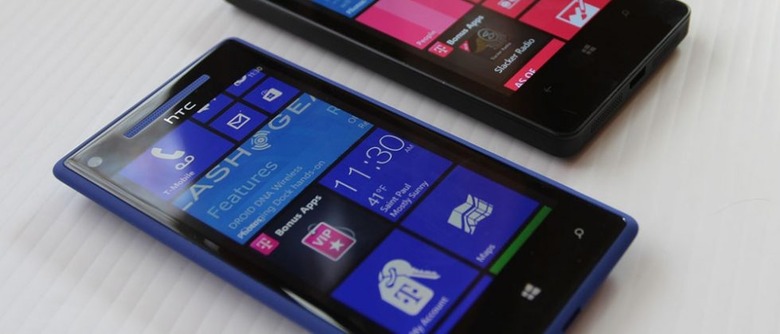 Get your Windows Phone 8 rally caps on for a trip to T-Mobile today as both the HTC Windows Phone 8X and the Nokia Lumia 810 have been made available to the public just this morning. We've had a full review of the Lumia 810 earlier this week and have had our hands on the Windows Phone 8X in a full review before it made its way to T-Mobile as well. Now it's time to check out how the two compare to one another – especially since we've just gotten the T-Mobile Windows Phone 8X in the mail!
The Nokia Lumia 810 is a device that's exclusive to T-Mobile, this being mostly because there are devices so very extremely similar to it on each of the carrier's competing networks. You've got a device that's made to take on the middle of the market with a slightly toned-down presentation compared to its bigger cousins the Lumia 820 and Lumia 920, but when you've got the device in your hand, you'll feel as though you've still got a top-tier machine. Our full review (the first link in this paragraph) to see our full look.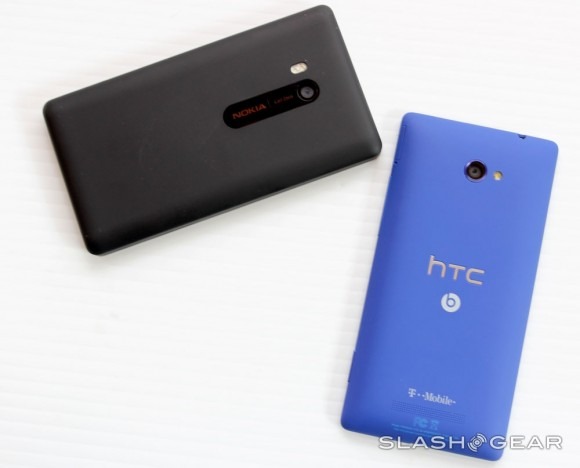 The HTC Windows Phone 8X is a device we've, again, also already had a full review of back when it was released internationally and on AT&T. This device has been said to be the biggest competitor for the Nokia Lumia 920, when in fact we're finding that it's essentially in a different category altogether because of the Nokia-only apps that appear on the one, but not the other. HTC on the other hand has an HTC app that gives you weather information, but it's nothing new – they had this same app onboard their older Windows Phone devices before the switch to Windows Phone 8, and it's certainly not changed significantly since then.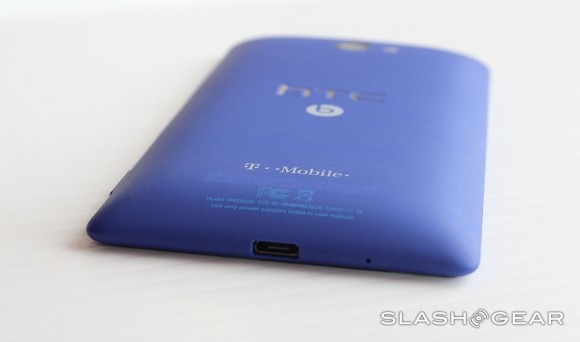 These device are up for sale at T-Mobile right this minute and will be at most T-Mobile stores you're able to walk to in your area. Have a peek at them in-person! You'll be able to get the Nokia Lumia 810 for $149 with a 2-year contract after $50 mail-in rebate. The HTC Windows Phone 8X will cost you $199 with a two-year contract after a $50 mail-in rebate as well – bring your pocketbooks!