Nokia Lumia 822 hands-on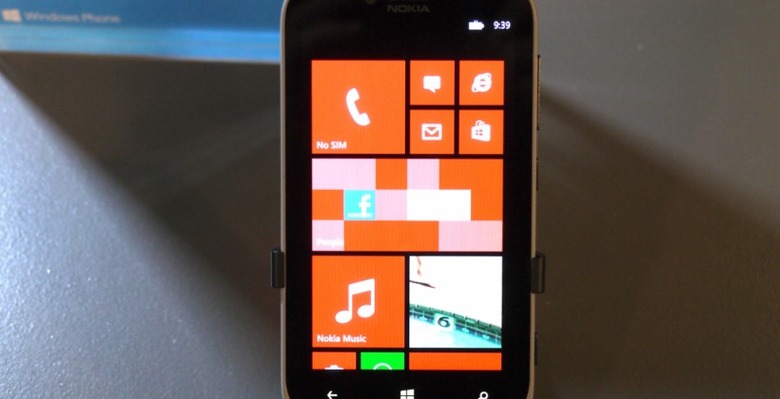 It's Windows Phone 8 day and Verizon's brand new Nokia Lumia 822 is up on display for all to see and touch. This unit works with Windows Phone 8 of course and will have 4G LTE upon launching, right here we're seeing specifications – and a aesthetics – that are rather similar to the Lumia 822 that exists in GSM form for both AT&T and T-Mobile as the Nokia Lumia 820 or slight variations therein. This device will be appearing with a lovely 4.3-inch display at WVGA 480 x 800 resolution and you've got a replaceable back cover that'll allow wireless charging if you pick the right one.
Also inside this device is 1GB of RAM, and 8 megapixel camera on the back, and a 1.5GHz dual-core Qualcomm Snapdragon S4 processor. Have a peek at our original 820 hands-on for more comparisons, then hear this: Verizon will be offering up this device for $99 attached to a 2-year contract. That's a fabulous deal if you love Windows Phone 8 and want a Carl Zeiss lens on the back to back up your 8 megapixels of fury.
Of course you've also got Nokia's own City Lens augmented reality explorer app, free streaming radio, and more from both Nokia Drive+ and Nokia Music. The device will be appearing soon, and very soon, since the global versions of many of the Windows Phone 8 smartphones we've seen this week will be available this weekend. With a Windows Phone 8 device on Verizon – this of course also the first of its kind – you can expect either a brilliant flare of sales or a complete lack of interest.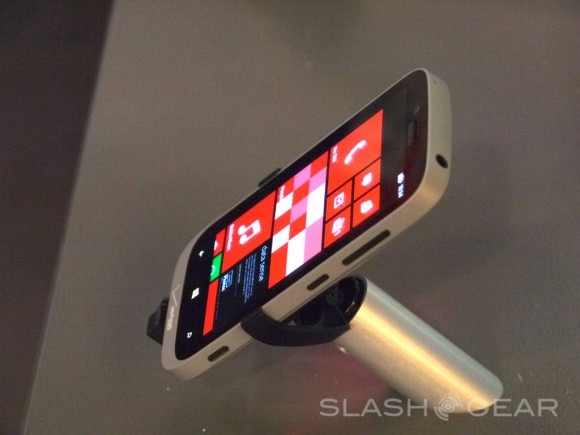 We're expecting the first of these two options, especially since Microsoft is pushing so extremely hard at the advertising angle. Like Microsoft's own Steve Ballmer said this week at the Windows Phone 8 reveal event – you won't be able to turn on your television or click a webpage on the internet soon without seeing Windows 8 or Windows Phone 8 somewhere or another. With that we're going to guess that bright lights will soon be descending upon us – just wait!