T-Mobile HTC 10 launch date set for May 18, freebies included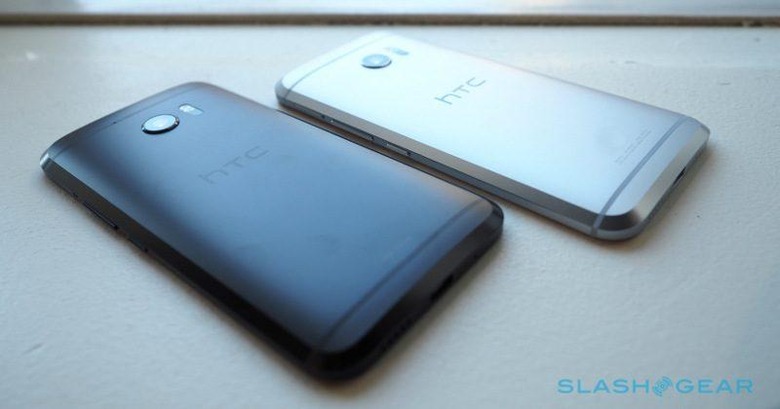 It's been a month since HTC unveiled its latest flagship and, unlike a certain other Korean Android OEM, it doesn't seem to be in a hurry to get it out the market, even in the US. In fact, it will only be next week that those on T-Mobile will be able to get their hands on the HTC 10. The "Uncarrier" is indeed launching the still metal clad smartphone on 18th May and to keep things hot in summer, it will be throwing in some freebies for good measure.
For a review, the HTC 10 takes the best components, like a Qualcomm Snapdragon 820, 4 GB of RAM, and, finally, a 5.2-inch QHD screen, into a new HTC design language that deviates a bit from its previous champions. Trying to make up for its past mistakes, HTC put a more formidable camera, which DxOMark has indeed crowned as one of the best in the market.
Check out our full review of the HTC 10 to see what you're getting if you opt for this smartphone. You can also take a peek at our review of its camera to find out if HTC was finally able to deliver on its promise this time around.
T-Mobile is offering the HTC 10 at $28.34 with $0 down in 24 monthly payments. The full price goes for $679.99, slightly higher than Verizon's price tag as of last month. Of course, T-Mobile will be advertising its Uncarrier services, like Music Freedom and Binge On, to offset those costs.
In addition, the carrier will be offering some free accessories to reward early birds. Those who buy between May 18 and 24 will receive a free HTC Rapid Charger as well as an HTC Ice View Case, which is reminds buyers is an $85 value. Of course, that only applies while supplies last. And depending on how hot the HTC 10 will be in the US, those might not last that long.
The HTC 10's US launch will be the biggest litmus test of the HTC 10's market performance. Early evaluation of pre-orders in China were discouraging, but actual sales will always be a more important metric. Sadly, it seems that HTC has indeed locked US buyers to the 32 GB model, leaving out the 64 GB version. At least HTC didn't limit it to the lower spec HTC 10 Lifestyle, which is causing some discontent in markets like China.
SOURCE: T-Mobile