T-Mobile gets new phone collection in myTouch and Galaxy Note today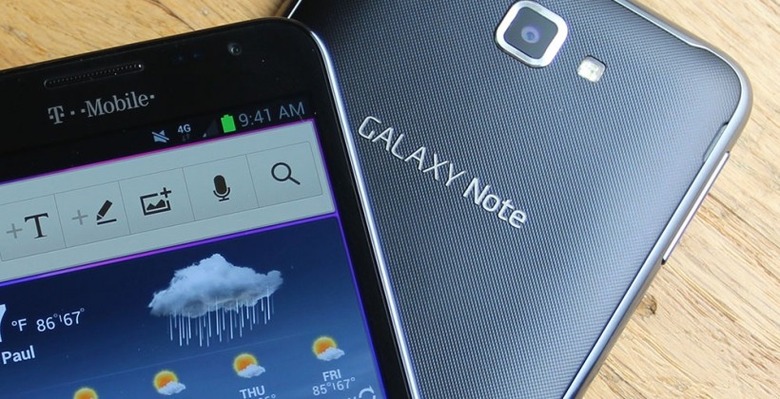 In the mood for some new hardware? T-Mobile has launched a handful of new smartphones today, most notably the Samsung Galaxy Note. The Galaxy Note is pretty expensive (despite the fact that it's been available at other carriers for months), so if you need a more budget-friendly handset, T-Mobile has you covered with a pair of new myTouch devices.
Those with a little extra cash to spend should give the Galaxy Note a look. Its larger-than-normal 5.3-inch screen gives it the distinction of being the largest smartphone on the market, but if you can get over the size (or if the size was never an issue in the first place), you'll find it's a pretty solid device. Check out our review for more details. It's worth pointing out that Samsung is expected to reveal the Galaxy Note 2 at IFA 2012 later this month, so if you're hesitant to drop $249 on the original Galaxy Note – that's after a $50 mail-in rebate – you may want to wait and see what Samsung has in store for the end of August.
Also available today are the myTouch and the myTouch Q from Huawei, the latest in the long-running line of myTouch handsets. T-Mobile veterans will be familiar with the line, as it's been featured at T-Mobile for quite some time now. There aren't too many differences to be found between the myTouch and the myTouch Q – both run Android 2.3 Gingerbread and both come with a 4-inch screen – but one features a slide out keyboard. Both cost only $49 each, after a $50 mail-in rebate, and have a look at our review if you're considering picking one of these up.
So there you have it – T-Mobile is offering these three new handsets starting today, though one is arriving a bit late and smartphone fanatics will have a hard time getting excited about the other two. It'll be interesting to see how the Galaxy Note does at T-Mobile, especially if Samsung is planning to unveil Galaxy Note 2 in less than a month. Better late than never, we suppose.
[via Android Community]