T-Mobile Galaxy Note 7 returns to stores this week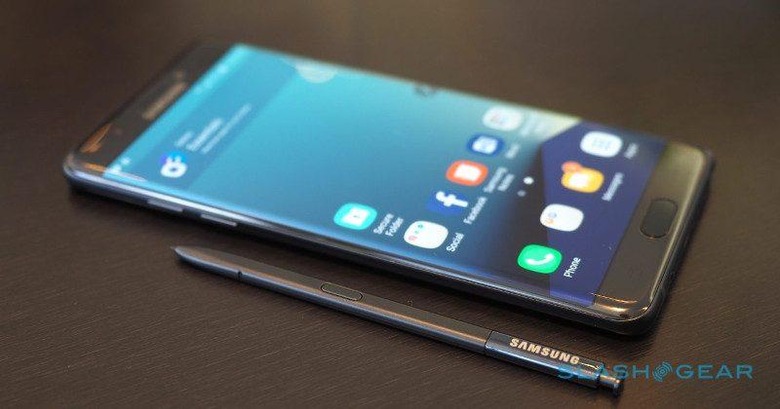 Samsung has already started to get the ball rolling over the weekend when it resumed sales of the Galaxy Note 7 in Korea. It promises that the rest of the world would follow suit soon and, indeed, some markets have already opened the doors again. In the US, T-Mobile will be kicking off that re-launch when it starts carrying the Galaxy Note 7 in stores, both online and physical outlets, starting Wednesday. At the same time, T-Mobile is still accepting, in fact urging, customers to turn in their wayward units for a replacement.
Although Samsung has reported positive numbers for the "exchange rate" of defective Galaxy Note 7 units, even boasting that most still opt to get a new Galaxy Note 7, fact of the matter is that there is still a sizable number of those that haven't. The longer they stay on the streets, the longer Samsung will have to put up with reports of accidents caused by defective units.
T-Mobile is encouraging such owners to bring in those devices. They can trade in the Galaxy Note 7 and any accessory that came with it either for the same, but fixed, model or for a full refund, allowing them to choose any other device from T-Mobile's list. Those who do trade theirs in can still keep any pre-order freebie they got for the Galaxy Note 7, including the free Netflix subscription. They also get a one-time $25 credit on their bill as compensation.
Those interested in buying their first Galaxy Note 7 can do so starting 5th October from any participating T-Mobile store or on the Web. These models have been, in theory, inspected and approved by the Consumer Product Safety Commission (CPSC) and should have telltale signs of a "fixed" model, like the green battery indicator.
Whether they will still exhibit problematic battery behaviors reported earlier, we'll find out in a few days.
SOURCE: T-Mobile