T-Mobile details Nokia Lumia 521 roll-out with WiFi Call update due May 20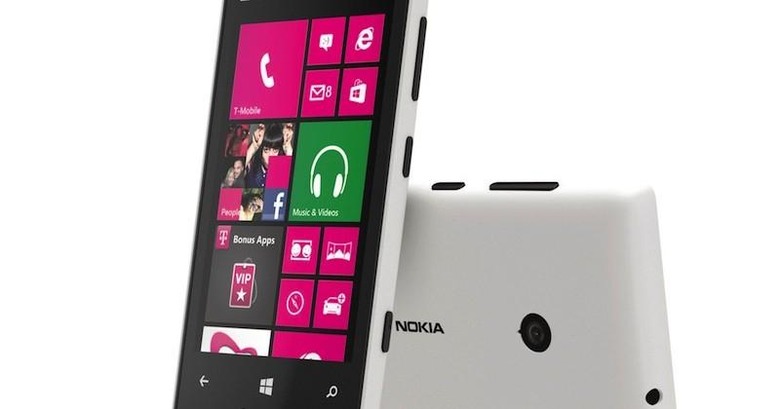 T-Mobile USA has detailed its payment options for the Nokia Lumia 521, which will launch on the carrier's network come May 11. In fact, there will be three ways to pick up the entry-level Windows Phone, either through Microsoft Retail Stores at $149 with a new, two year agreement on T-Mobile, or at Walmart for $129.88 with the same contract deal. However, the carrier will also offer its Simple Choice Plan payment scheme, dropping the upfront cost down to $29.99.
That then spreads the remainder of the cost of the smartphone out, over the length of the 24-month agreement. You'll be looking at $5 extra on your bill each month for the privilege, though at least you're paying no more than you would if you spent the money upfront. T-Mobile will offer the payment plan option from May 22.
As for the Lumia 521 itself, unsurprisingly it's a variant on the Lumia 520 we reviewed last month, complete with a 5-megapixel camera, 4-inch touchscreen, and support for 720p HD video recording. However, it will gain WiFi Calling in T-Mobile's version, though that won't be enabled until a firmware update is ready from May 20.
Those who pick up the phone early, at a Microsoft Retail Store or Walmart, will have to wait for that update to be pushed out to their phone before they can make WiFi calls. That'll be installed OTA, however, rather than demanding the Lumia 521 be plugged into a computer.