T-Mobile Dell Streak 7 tipped at $330 by fine-print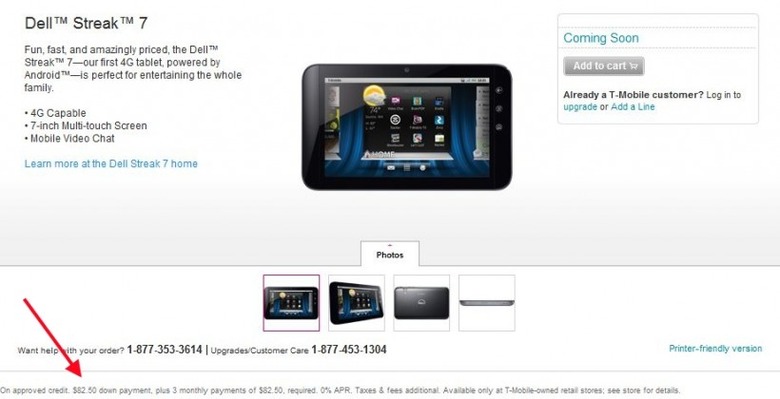 Pricing for Dell's upcoming Streak 7 tablet may have been prematurely posted, with T-Mobile USA apparently giving details of its Equipment Installment plan for the 7-inch slate. According to the Dell Streak 7 product page, as spotted by Streak Smart, the tablet will be available as a "$82.50 down payment, plus 3 monthly payments of $82.50, required"; that would work out to $330.
There's no mention of the Equipment Installment plan – which breaks the on-contract price down into four interest-free payments – on the Streak 7's page itself, but the wording is identical to other products currently available through the carrier. It's worth noting that this would still require you to take out an agreement with T-Mobile, since it's just a way to spread the upfront subsidized cost of the Streak 7, not the price of a SIM-free version.
More on the Tegra 2 powered Dell Streak 7 here.
[via Android Community]