T-Mobile cameo Reviewed: Great Frame with a few network glitches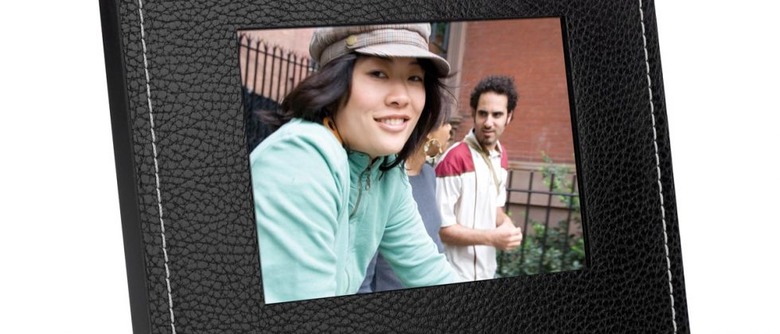 The T-Mobile cameo might have featured big in the carrier's holiday announcement yesterday, but it's actually been a long time coming.  Originally announced as the Parrot DF7700 back in October 2007, the 7-inch, 720 x 480 digital photo frame allows you to load images not only via a memory card but from MMS and email messages thanks to its integrated cellular modem.  Yahoo! Tech have been putting the $100 frame through its paces.
Image quality is reportedly good, though there were some issues with how T-Mobile's servers resized pictures before sending them on to the cameo.  They also observed some phone incompatibility, such as T-Mobile's own G1, though the problem was fixed after they highlighted it, together with issues over how MMS messages from outside the US were handled by US carriers.  However it's easier to set up than WiFi frames, pretty much being a plug & play gadget that can even figure out which way up it's been placed.
Of course, as the cameo gets its own phone number (and email address, meaning iPhone users without MMS can still send images direct from their handsets) that means there's a monthly service charge; in this case, $10.  According to the Yahoo! Tech review, there doesn't appear to be a way to get around that; we'll have to wait until we see some decent photos of the cameo to tell whether it has a SIM card that could be swapped out (and whether it's locked to T-Mobile).
Final judgement is that, if you get network coverage and are looking for a wireless digital photo frame, the cameo is a good choice.