T-Mobile and AT&T 4G for Dell Streak 7 after unlock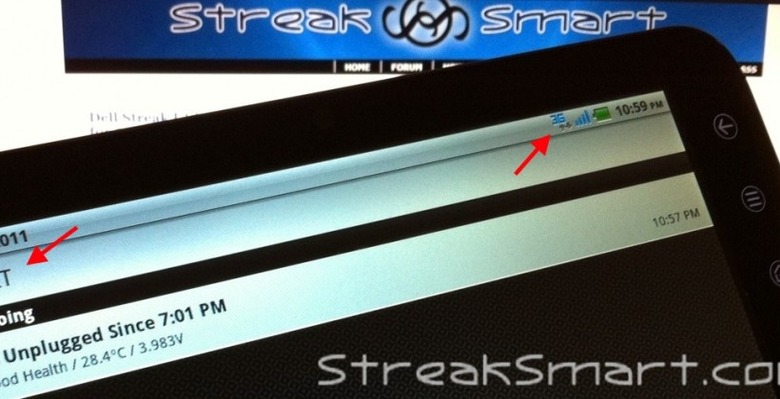 Good news if you've got a T-Mobile USA Dell Streak 7 and would rather use it with AT&T. According to StreakSmart, when unlocked the T-Mobile version of the Android tablet actually packs support for not only T-Mo's 4G HSPA+ network, but AT&T's as well. That means high-speed data on both GSM carriers, thanks to the Streak 7 quietly including a radio that works with both 1700/2100MHz (AWS) and 850/1900MHz.
You'll need to pay for an unlock code at this stage – UnlockStreak gets recommended, for $49 with a 1-3 day turnaround – since there's apparently no free unlock system yet, but if you've been eying AT&T's HSPA+ enviously then you might not be too upset about that. More on the Dell Streak 7 in our full review.
[via Android Community]