T-Mobile adds 4.4m subs in 2013 with LTE speed push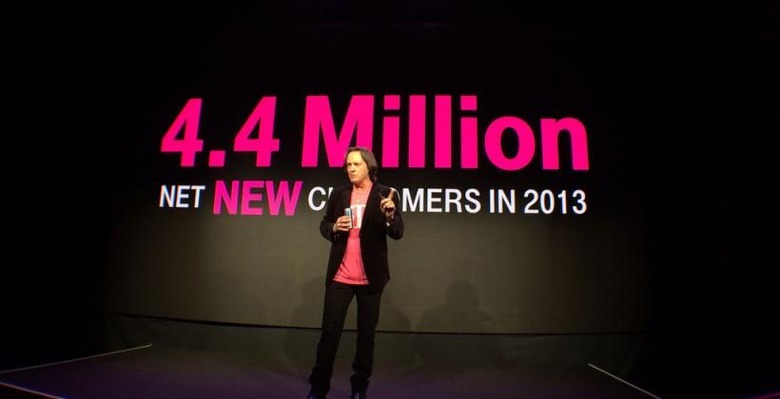 T-Mobile has announced 4.4m customer additions to its network in 2013, turning around its dire slide of previous years, and seeing record numbers of subscribers jumping onboard with its "Un-carrier" approach. The carrier is now America's fastest growing, CEO John Legere said, with more than 1.6m new customers added in Q4 2013 alone.
That's a trend which shows no sign of changing, Legere said, pointing to the direction the carrier's customer acquisitions is going. AT&T was a particular loser, especially in the holiday 2013 period, the CEO pointed out, though Sprint also lost significantly.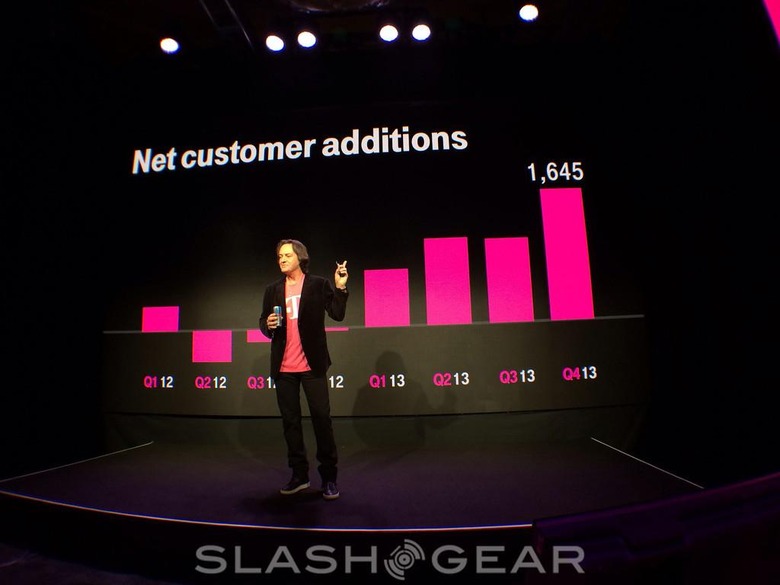 Unsurprisingly Legere isn't mincing words about that, pointing to the groundswell of change which, he says, will either see T-Mobile be wildly successful or simply force all of the other carriers to drop what he describes as anti-customer practices.
"We are either going to take over the whole industry, or these b***ards are gonna change," Legere said, "and either way I'm not gonna give a d**n."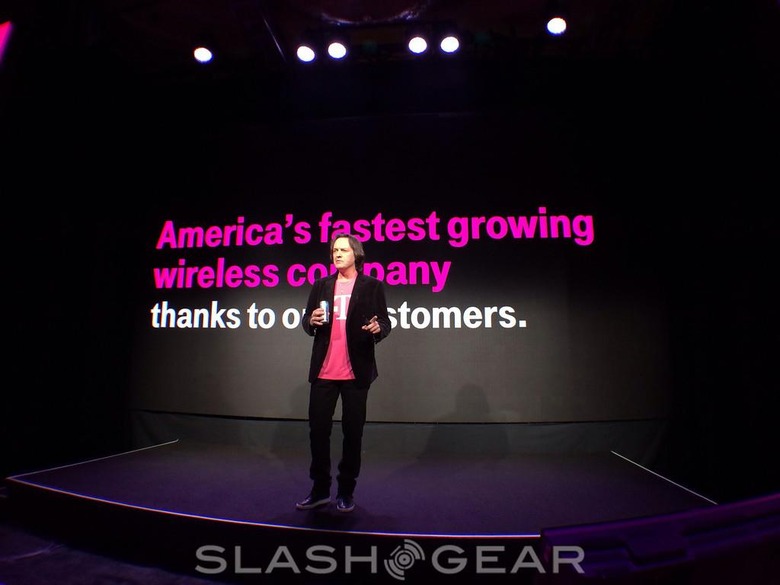 According to T-Mobile, if everybody on Verizon, Sprint, and AT&T switched over to its network, it would deliver $20bn of savings. Of course, that's not going to happen, but T-Mobile is certainly pulling no punches in how it addresses the market. As well as the new "Get Out of Jail Free Card" option to pay for ETF, the carrier has been using real-time Speedtest.net data speed results to prove the speed and reliability of its network across the US.
Rather than using slowly collected data which, T-Mobile argues, is usually based on surveys taken across a period of months and was in fact done when the carrier's LTE wasn't even operational in many locations, Speedtest's figures give an instant indication of performance. In December 2013, for instance, T-Mobile's average data speed was 17.8 Mbps, compared to 14.7 Mbps on AT&T, 14.3 Mbps on Verizon, and finally just 7.9 Mbps on Sprint.