T-Mobile 2011 roadmap reveals HTC Doubleshot and G-Infinity, more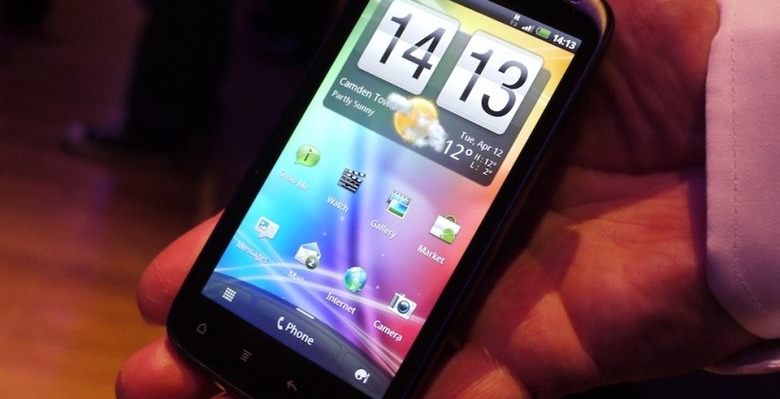 T-Mobile USA's 2011 roadmap has leaked, and it's a smorgasbord of tempting telephonics. The smartphone roster, acquired by This is my next, includes reconfirmation that the HTC Sensation 4G is due on June 8, while the much-rumored HTC "Doubleshot" is expected to arrive on July 6 as the T-Mobile myTouch 4G Slide complete with HSPA+, a dual-core CPU, 3.7-inch display and slide-out QWERTY keyboard. That's just the start of it, however; head on beyond the cut for all the goodies.
June's line-up will see the Samsung t589 Gravity Touch 2 and the t759 "Hawk" arrive, running Android, on the 8th, along with the Samsung t499 "Tass" – believed to be a version of the Galaxy Mini – on the 15th (and which may launch as the Samsung Suit). More Samsung on June 29, wiht the Samsung t379 "Triumph" aka Gravity 4 arrives, likely a featurephone with a slide-out keyboard. There'll also be a 42Mbps HSPA+ WiFi b/g/n mobile hotspot, the Huawei E587 "Wayne".
On July 15, there's the HTC "Marvel" – T-Mobile's version of the Wildfire S, along with the BlackBerry "Monza" aka the BlackBerry Touch. That should drop on July 27, complete with 14.4Mbps HSPA support and a 1.2GHz single-core Snapdragon processor, plus a sub-$200 on-contract price tag.
August brings two further BlackBerry phones, with the Bold Touch on the 17th and Apollo – aka the next-gen Curve – on the 31st. Huawei's S7 tablet will also arrive that month, presumably with HSPA+.
September should see the dual-core Samsung Hercules arrive on the 26th, plus, on the 21st, the Nokia "Panda" Nuron 4G. That will be a sub-$150 Symbian handset with 14.4Mbps HSPA, a 3.2-inch 360 x 640 display, 5-megapixel EDoF camera and WiFi. There'll also be the LG Flip II on September 14.
There's also a scattering of devices with no release dates attached. They range from the vaguely mundane, like the Samsung Jamong clamshell with AWS 3G and a 1.3-megapixel camera, or the LG "Gelato" Optimus II, believed to be a successor to the LG Optimus T, to the more interesting, like the Huawei U2805, expected to be an HSPA-capable smartphone (and likely to be T-Mobile branded).
Then there's the mysterious Samsung "Durmont" and a pair of devices from HTC, the HTC Bresson – expected to be the 16-megapixel Windows Phone device caught on video back in April – and the HTC G-Infinity. The latter is shaping up to be a high-end Android device, following the G2 and G2x.