Syrian Electronic Army claims credit for CBS Twitter accounts hack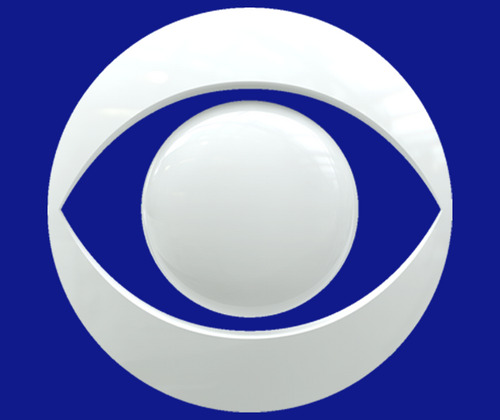 Yesterday, several of CBS's Twitter accounts were hacked, including its main account, and its accounts for 60 Minutes, 48 Hours, and CBS Denver. The hackers got into the account and tweeted a series of things relating to President Obama and the United States being in cahoots with Al-Qaeda. The tweets also had links that led users to malware-infested sites. While CBS was able to regain access to its accounts, it was unable to figure out who was behind the attacks, until now.
The Syrian Electronic Army, the same group that hacked 3 of the BBC's Twitter accounts, claimed credit for hacking into CBS's accounts. In a statement through its official website, the Syrian Electronic Army also claimed credit for hacking into an account belonging to a radio station in San Diego. The group published a screenshot of one of the accounts that it had hacked. The groups stated that they used the hacked accounts and "published through it the truth".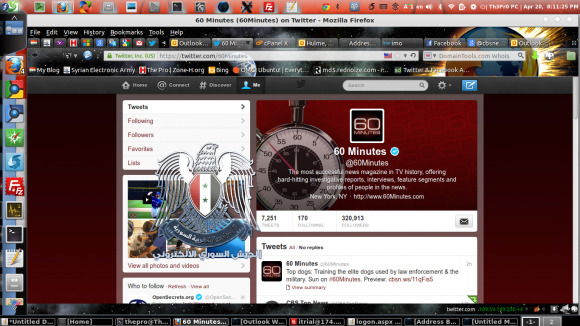 CBS and BBC weren't the only victims of the Syrian Electronic Army. The group also hacked NPR's Twitter accounts, the website and Twitter belonging to the Human Rights Watch, and a blog used by Reuters. On its website's bio, the group states that they are trying to fight against the campaigns "led by the Arab media and Western on our Republic by broadcasting fabricated news about what is happening in Syria".
Twitter has proceeded to block all Twitter accounts associated with the Syrian Electronic Army, however the group continues to make new ones. There have been several account hacks in the past. Recently Colin Powell's Facebook had been hacked by the same hacker who obtained personal emails from members of the Bush family. It may be wise for these social networks to implement a two-factor authentication feature to better defend themselves from these type of situations in the future.
[via All Things D]