Synaptics, Valeo putting "Force Touch" tech into cars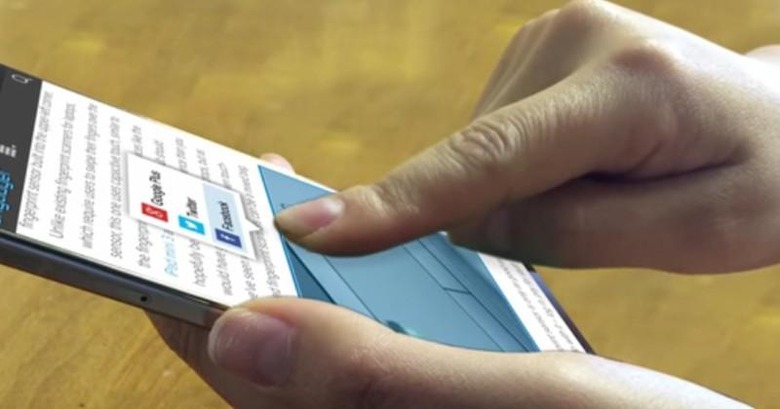 OK, they're not actually calling it "Force Touch, which could land them in a heap of legal trouble. Formally, it's called "ClearForce force sensing and haptic feedback" but the idea is the same. Developed by Synaptics, the controller technology allows users to apply varying levels of pressure on a press gesture to increase the number of available actions. Now Synaptics is teaming up with automotive supplier Valeo to bring that technology to the touchscreens and dashboards of the smart cars of the future.
Synaptics announced its ClearForce touch controller last October at the height of the interest surrounding Apple's 3D Touch technology on the iPhone 6s and iPhone 6s Plus. The technology promises new ways of controlling touchscreen devices thanks to the ability to differentiate between varying levels of pressure, moving beyond simple taps and tap and hold gestures. At one point, Samsung was even rumored to put ClearForce inside its upcoming Galaxy S7, though that rumor has somewhat died since then.
"ClearPad" is this automotive incarnation Synaptics' technology, adding ClearForcer as well as haptic feedback in the same screen. The haptic feedback is just as critical in this use case, as drivers will need to be able to tell if an action was successfully registered without taking his or her eyes off the road. Synaptics hasn't made clear how this will be implemented, though it will most likely involve different and distinguishable kinds of vibrations.
This ClearPad is just the latest technology that Synaptics is bringing to cars. Last November, it showed off car door handles that incorporate biometric and fingerprint sensors for added security. Back then, it didn't specify a partner that would make that technology available to car makers. With Valeo's help, however, Synaptics might indeed soon find its way inside the high-tech cars of tomorrow. And given how the tech world is increasingly moving towards touch interfaces, it could be a very promising tomorrow for Synaptics.