Synaptics bringing biometric and print-reading handles to cars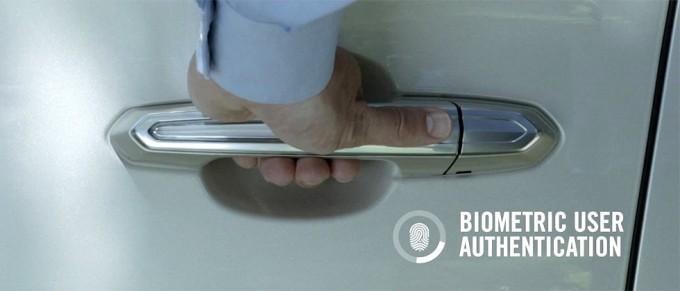 Would you like your vehicle to let you enter with a fingerprint and have settings ready for you when you open the door? How about a vehicle that starts only when your finger touches the ignition? The folks at Synaptics have revealed a set of touch-based technology products for vehicles, showing off their touchscreen technology for smart screen controllers as well as biometric touchpads (and fingerprint readers) for your vehicle's ignition and car handle.
According to Huibert Verhoeven, senior vice president and general manager, Human Interface Systems Division and Automotive, Synaptics, "global automotive OEMs" reached out to the company for their "focus on human interface" they've placed on mobile devices. With this focus, Synaptics will be bringing a number of innovations over to the automotive industry.
Synaptics is aiming to capture "superior user experiences for accessing, creating and sharing of digital content" – that's via the web and locally. They'll be doing this with haptic technologies: touchscreens, fingerprint readers, and biometric sensors.
The company suggests they'll be doing all of this "without jeopardizing safety and distraction-relation objectives."
Of particular interest are the door handles, steering wheels, and starter buttons that are able to read your fingerprint and biometric readouts to adjust the vehicle to your preferences. This will include cockpit and mirror adjustments, ignition, and entertainment preferences.
In the video above you'll see how Synaptics is presenting their first dip into the automotive universe. We'll see implementation of these technologies in vehicles some time in the not-too-distant future – just so long as car manufacturers believe in their viability.