Switchmate's no-tool smart home upgrades get sleeker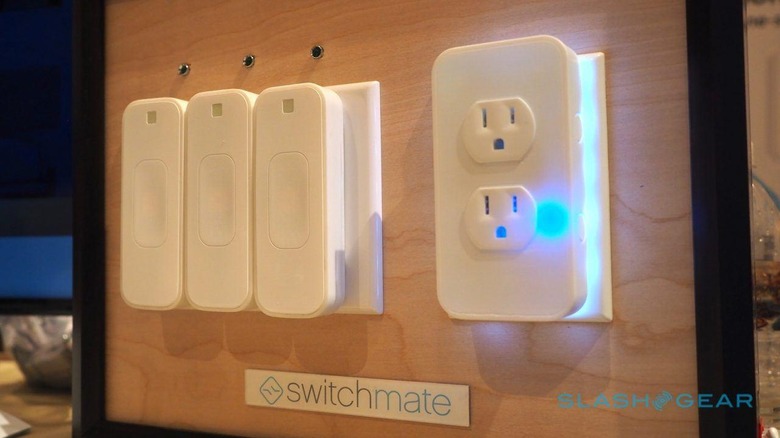 The Internet of Things may be the next big marketing pitch, but battery life, installation hassles, and general complexity can make upgrading to the smart home a headache. Promising Bluetooth simplicity and no tools required, Switchmate brought its latest range of battery-powered IoT gadgets to CES 2017 this week. Like the company's first product they're designed to be renter-friendly, but they also expand the number of devices you can add remote control to.
The original Switchmate addressed a common problem in a particularly straightforward way. Designed to connected existing light switches to the smart home, without demanding any complicated installation or replacing the existing hardware, it clung magnetically to the current screws and physically flipped the switch underneath when triggered from the app or on a schedule. As I said in my review at the time, it was the easiest Internet of Things setup I've ever done.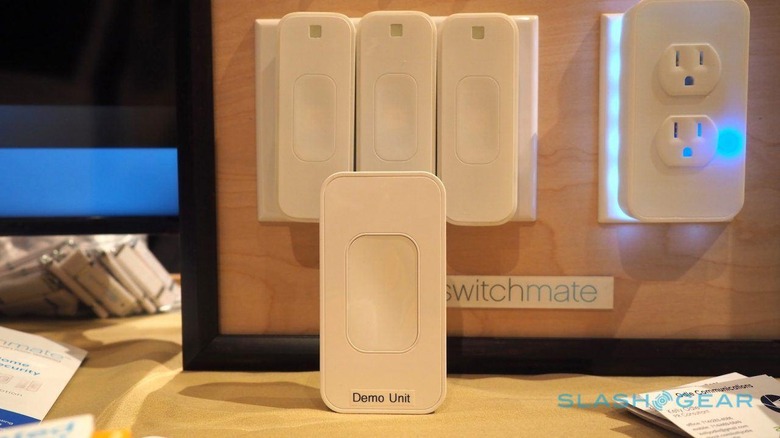 It wasn't perfect, mind. Switchmate's earlier prototypes had two-part shells: remove the outer body, and several of the smaller cores could be used alongside each other on multi-gang switches. Unfortunately the production version dropped that feature, and so if you have a two or three switch plate, you can't have each controlled by the first-generation Switchmate.
That's been addressed in this second-gen version. The new Switchmate Bright keeps the convenience of running on two AA batteries, and the tool-free magnetic mounting system, but it's much slimmer. Now, you can fit two or more alongside each other on the standard switch plate. The control to manually trigger the switch is now a touch-pad rather than a physical button, which had a fairly loud click when pressed. As before, there'll be versions for rocker and toggle style switches, but there's now a motion sensor built in that can turn lights on and off as you walk through rooms.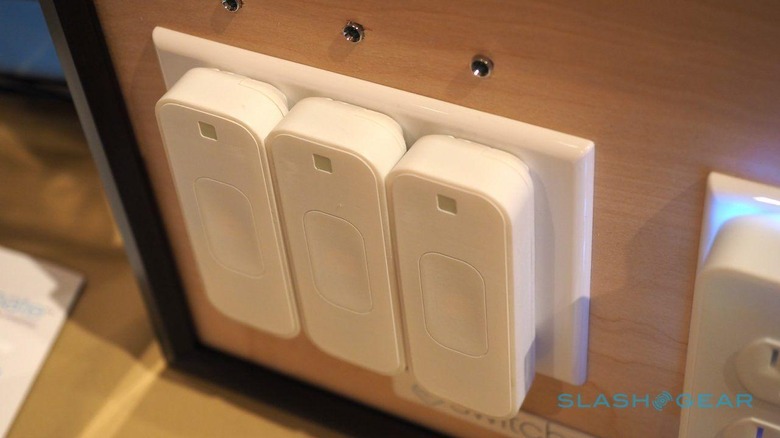 It's part of what the company is calling Switchmate Home, a set of smart home gadgets that rely primarily on low-power Bluetooth LE rather than WiFi. As well as Switchmate Bright there's also Switchmate Power, an adapter that plugs into a single outlet – doubling it in the process – and on which each individual socket can be controlled remotely. Switchmate Power also has two USB ports for charging, and an LED nightlight feature; it can turn things on or off automatically, based on proximity of a registered smartphone.
Both use Bluetooth LE, and the Switchmate Power has WiFi too. Switchmate has a Bluetooth/WiFi bridge, dubbed Zip, which can connect the Switchmate Bright to your router for remote access too. Each supports Bluetooth mesh networking, for longer overall range, and the company claims that the new light switch adapter will run up to two years on a set of batteries.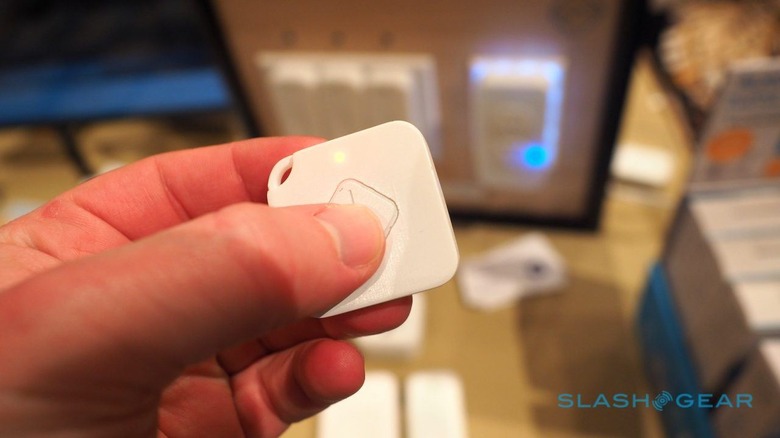 Later this year, there'll be a door sensor added to the line-up, along with a camera that also promises two-year battery life (and which mounts magnetically or via a posable plate). Switchmate also has a small keychain button, that can control a device when pressed rather than demanding you pull out your phone. Alternatively, there's compatibility with Amazon Alexa, Google Home, Nest, Samsung Home, Wink, and other home automation platforms and hubs.
As someone who rents rather than owns a house, and who hasn't upgraded every light to a Philips Hue bulb, there's a lot I like about the new Switchmate Home range. The Switchmate Bright will be $44.99 and the Switchmate Power will be $39.99 when they head to US stores later this month.