With Apple's entry into the smartwatch market, watch makers are finally taking note that the fledgling wearable isn't just a fad that's going away any time soon. At the same time, however, they have the unique problem of staying steadfast to their calling of making "true" watches. Some have dived head on with smartwatch models. Others are taking sort of middle road. And instead of doing things completely alone, some have grouped together to bring forth what will be collectively known as the Swiss Horological Smartwatches.
A new Swiss Joint Venture SARL called MMT, short for Manufacture Modules Technologies, was formed to bridge the gap between the traditional, high quality world of classic timepieces and modern advancements in technology. In particular, it is pushing forward a new platform that gives a bit of smartness to watches without compromising on that much flaunted Swiss quality. This secret sauce is called MotionX.
It might already be hinted in the name, but MotionX is practically an activity tracker component that can be embedded inside classic watches to turn them somewhat into smartwatches. It performs as you would expect, keeping track of activity and even sleep and relaying it to a smartphone app, available for iOS and Android, for a better view of your overall health and performance. The difference is that this all completely invisible to the wearer as far as appearances go. The smartwatch's face is completely analog. Even the dials that keep track of your daily goals as well as the date are analog. This has the effect of being able to deliver that Swiss design and yet still take advantage of the recent trend in technology. Plus, by having barely little in electronic components, the smartwatches' batteries can last more than 2 years, which is a significant advantage over the almost daily recharging requirement of most smartwatches.
Three watch makers have committed to adopting this MotionX Horological Smartwatch Open Platform, bringing more than ten such smartwatches to the market starting June this year. We've already seen one of those in the form of the Mondaine Helvetica No. 1. But there are two more.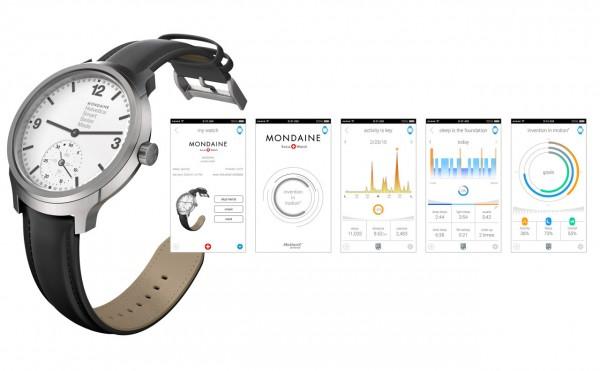 Frederique Constant's Horological Smartwatch flaunts cold silver and steel althroughout, with silver finishing and a 42 mm polished stainless steel case. An alligator strap and a folding clasp version are both available, one touting elegance, the other sportiness.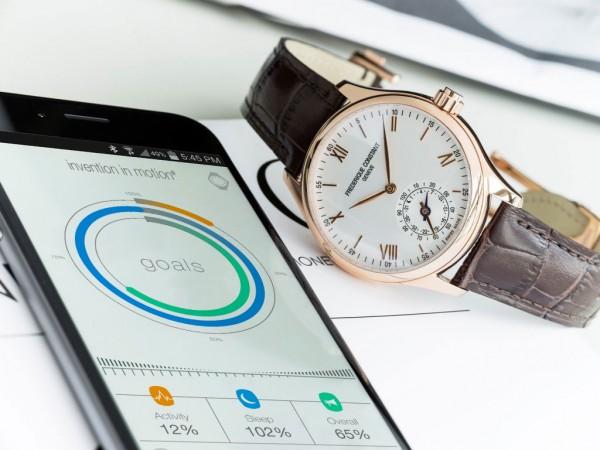 In contrast, the Alpina Horological Smartwatch is designed with women's aesthetic tastes in mind, evident in the smaller 39 mm stainless steel case. Alpina's watch, however, also has a metal bracelet version for those who prefer a more sporty look.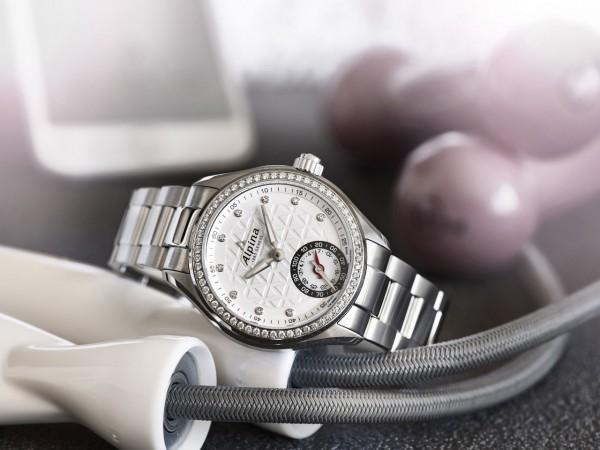 Prices for these classy and rather unique smartwatches have yet to be announced. Their companion smartphone apps will most likely also be launched come June 2015.
SOURCE: MMT, Frederique Constant, Alpina