Mondaine Helvetica No 1: analog dials, smartwatch information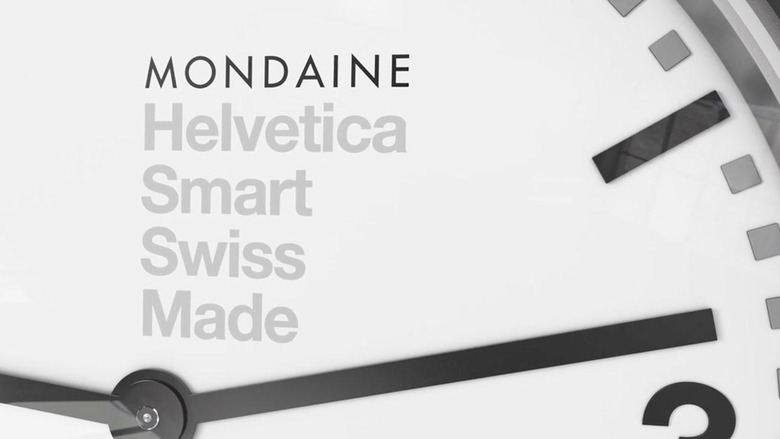 Over at BaselWorld this week, even brands like Mondaine aren't immune to the market wish for "smart" functionality in high-end watches. The last time we heard from Mondaine – in a smartwatch sense – was when they took part in a protest of pirated smartwatch faces back in November. Now they're back with their own smartwatch – one with fitness tracking abilities. That's about it. Two years of battery life is fairly standard when it comes to a smart fitness tracker like the one you're seeing here – even if it has a high-end body.
The technology you'll get in this watch was made "specifically for Swiss timepieces" by the group called MMT. This tech includes sleep cycle alarms, sleep tracking, and activity tracking. You can also set the watch hands on the watch from your smartphone.
Activity tracking is provided specifically by MotionX, while sleep monitoring is provided by Sleeptracker. You'll have sleep cycle alarms, adaptive coaching, and activity and sleep goal settings available – all with MotionX cloud backup and restore.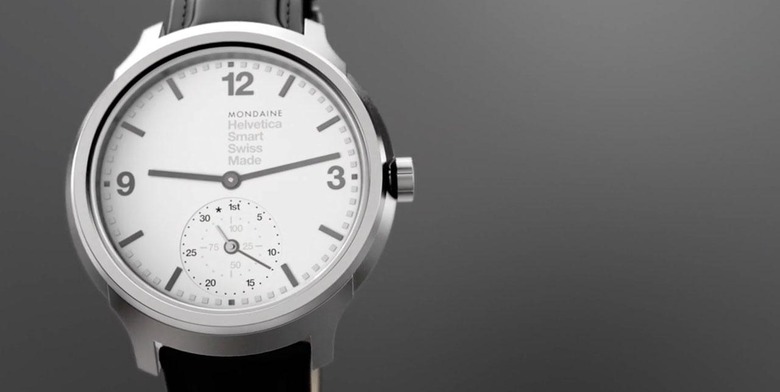 The second smaller dial you see set in the watch is an analog representation of smart data. Two dials, both with accurate info on your sleep and activity.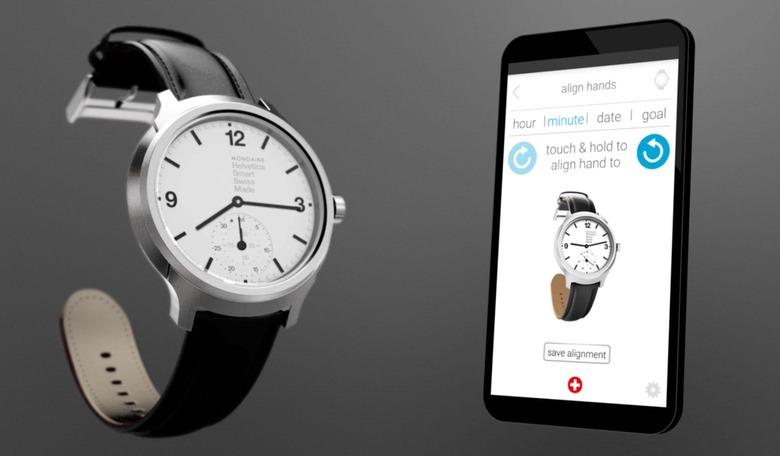 In classic high-end fashion, Mondaine has not let it be known which smartphone operating systems this watch will be connecting with – though we'd bet cash money on Android and iOS, at least.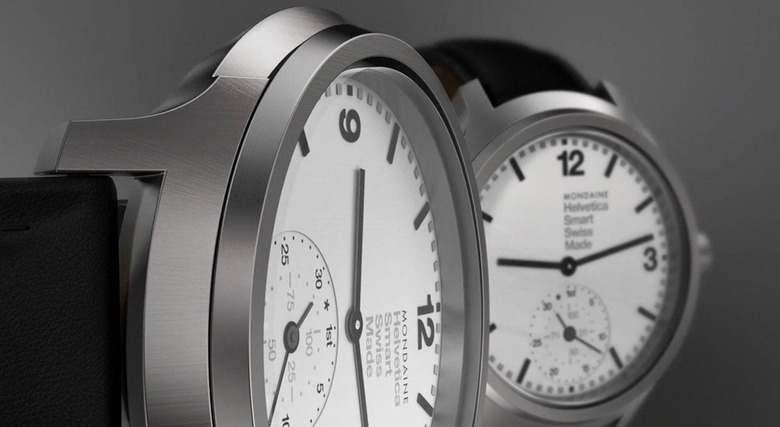 This device works with a brushed matte steel case, white dial, sapphire crystal glass, and a soft leather strap. The first Helvetica No 1 smartwatches will be available in the fall of 2015.